Slovenia is a small country in Central Europe with a population of 2 million. It's bordered by Italy, Austria, Hungary, and Croatia. The capital of Slovenia is Ljubljana.
Slovenia is often referred to as the "Green Heart of Europe" because of its lush forests and hills. The country is well-known for its natural beauty, which includes picturesque landscapes, rivers, lakes, and mountains.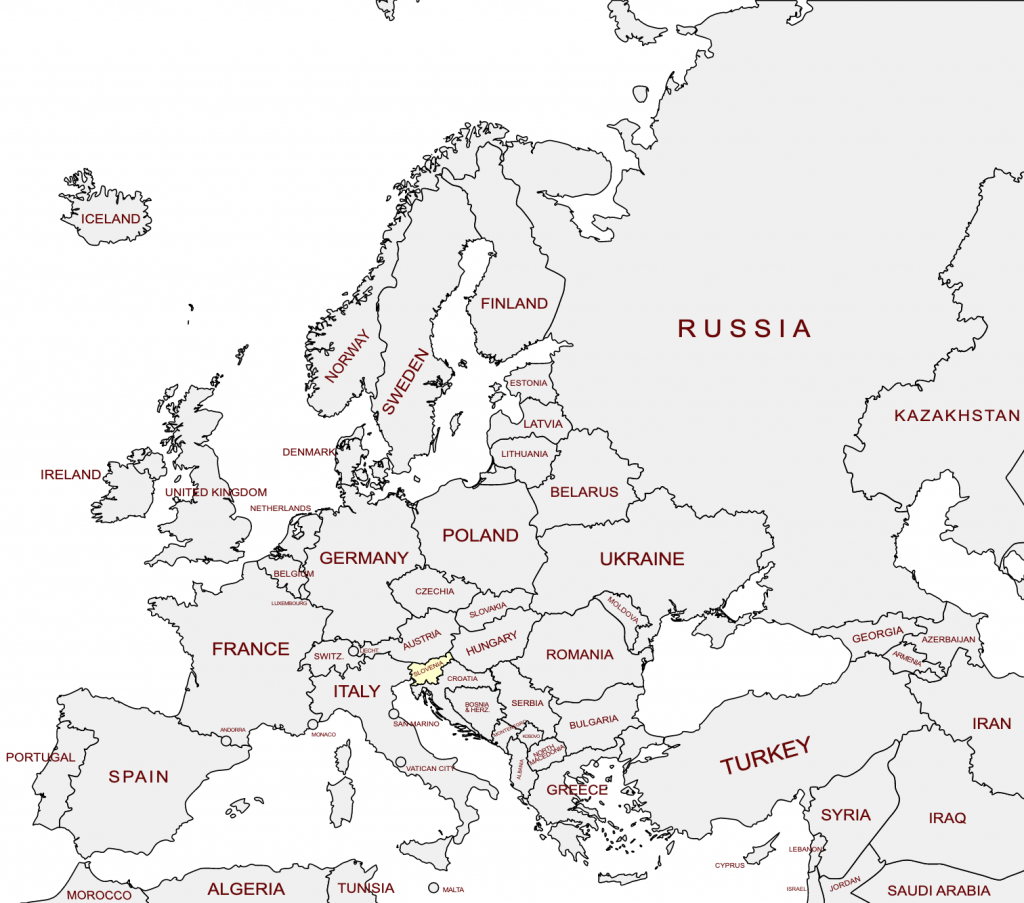 Slovenia has a rich culture and history and it has many natural and cultural attractions that are worth visiting. There are many things to do in Slovenia, from visiting the castles and fortresses, discovering medieval towns, tasting Slovenian cuisine, or experiencing the culture through museums.
From hiking through Slovenia's mountains to learning about its culture and history at museums or castles, in this article, we list the top 10 things to do in Slovenia.
Top 10 things to do in Slovenia
1. Walk around the Ljubljana Old Town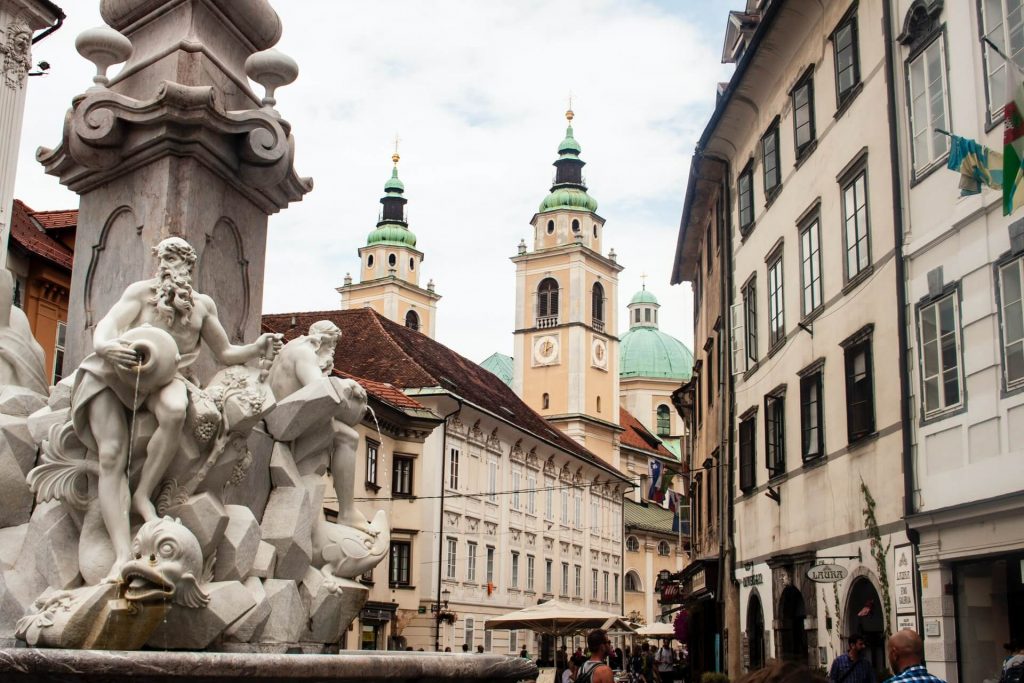 Ljubljana is the capital and the largest city in Slovenia It's known for its green spaces and rich history. Ljubljana Old Town is the most famous part of Ljubljana and it's where you should go when you visit the city.
Ljubljana Old Town is the oldest part of Ljubljana and it is the most beautiful. It has a lot of history, culture, and charm. You'll find here many historic buildings, museums, churches, galleries, cafes, and restaurants.
The old town also hosts many festivals throughout the year where visitors can enjoy music, food, or other events that are happening at that time of year.
FURTHER READING
2. Go on an adventure in the Triglav National Park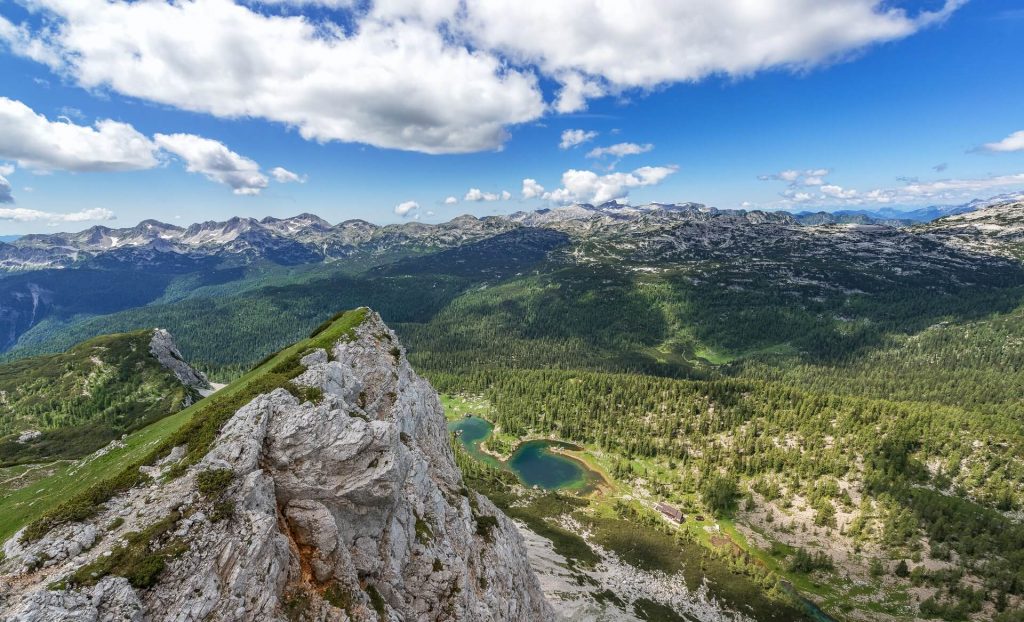 The place of quaint natural beauty in Slovenia is the Triglav National Park (Slovene: Triglavski narodni park), the only national park in Slovenia.
The park is situated in the Julian Alps and covers an area of 880 km2 (340 sq mi). It's named after its highest peak, Triglav (2,864 m).
The Triglav National Park has a wide variety of landscapes from pine forests to alpine meadows and glaciers. It features numerous lakes, rivers, and waterfalls.
It is home to a number of rare and endangered animal species, including lynx and brown bear, as well as over 400 bird species.
3. Enjoy the beauty of Lake Bled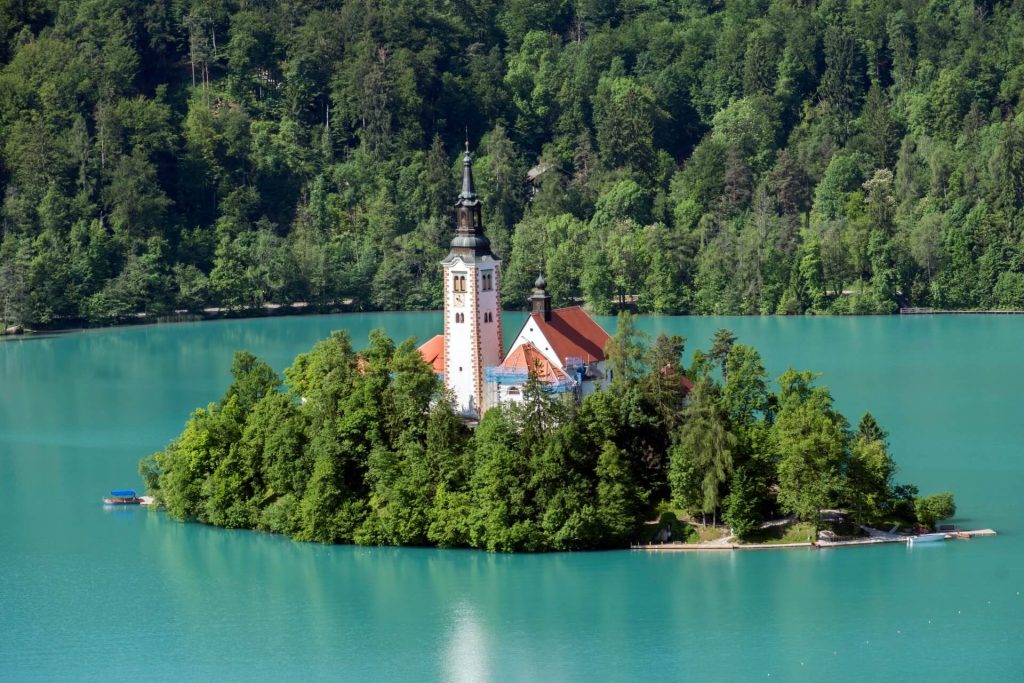 Lake Bled (Slovene: Blejsko jezero) is a beautiful, natural lake surrounded by mountains. It is located in Triglav National Park. It was formed when glaciers receded at the end of the last ice age.
Lake Bled is one of the most picturesque places in Slovenia. It is known for its beauty and serenity. In the middle of the lake, there is a small island, "Blade island" with a pilgrimage church built in the 15th century.
4. Explore Postojna Cave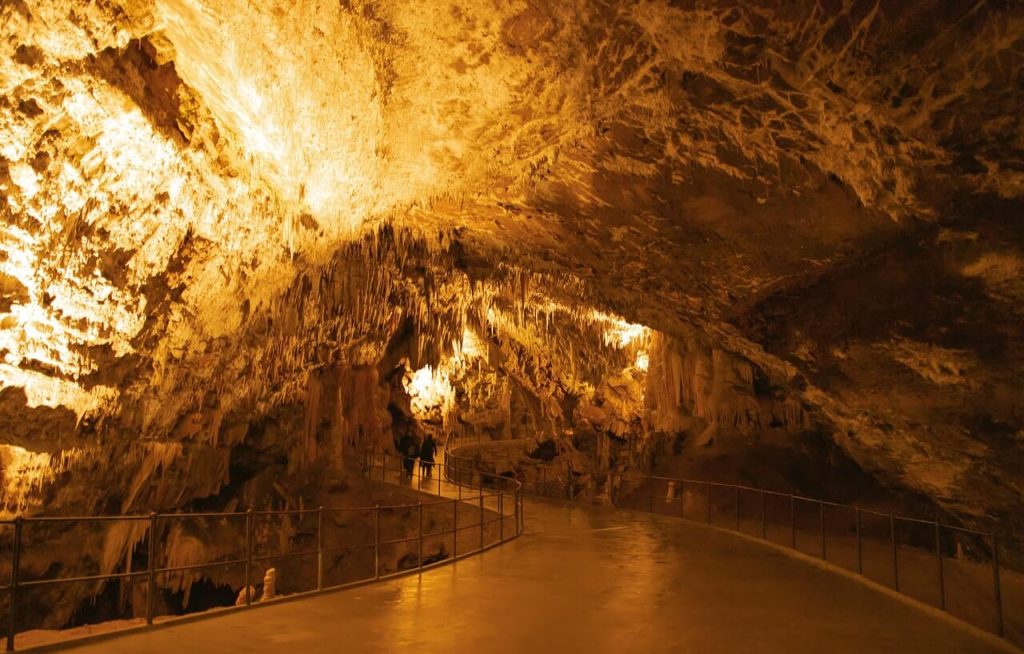 Postojna Cave (Slovene: Postojnska jama) is one of the largest caves in Europe and one of the most beautiful caves in the world. It is located in Postojna, southwestern Slovenia. It's 24,120 m (79,130 ft) long and contains several stalactite and stalagmite formations.
Postojna Cave was discovered in 1818 by the local shepherd who noticed the dog was uncharacteristically frightened of the entrance to a nearby sinkhole. The shepherd followed the dog into the hole and found himself in front of an amazing natural spectacle – Postojna Cave. The discovery led to a minor gold rush as people came from all over Europe to see this wonder of nature.
The visit to the cave starts with an educational video about how the cave was formed and continues with a walk through dimly lit tunnels that are lined with speleothems (stalactites, stalagmites, columns).
Visiting this natural wonder will offer you an unforgettable experience that you will never forget!
5. Enjoy beautiful Lake Bohinj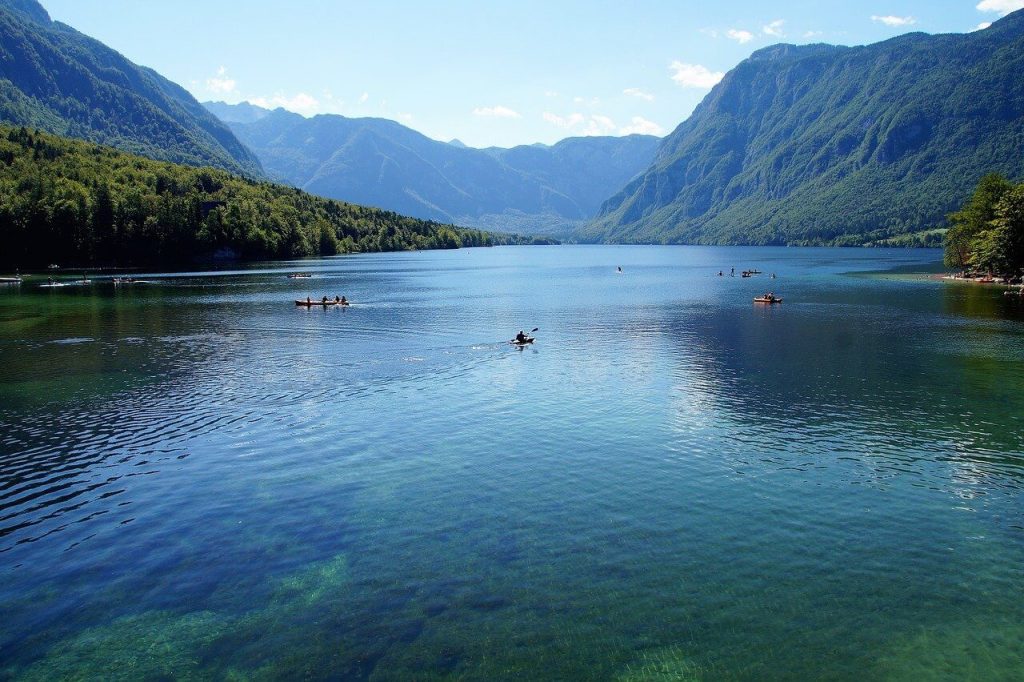 Covering an area of 318 hectares (790 acres), Lake Bohinj (Slovene: Bohinjsko jezero) is the largest lake in Slovenia. It is located in the Julian Alps, in the Triglav National Park, in the northwestern part of Slovenia.
The lake is surrounded by mountains and hills and offers scenic views. It's a perfect place for hiking, biking, fishing, swimming, and many other outdoor activities.
6. Walk behind the Pericnik Falls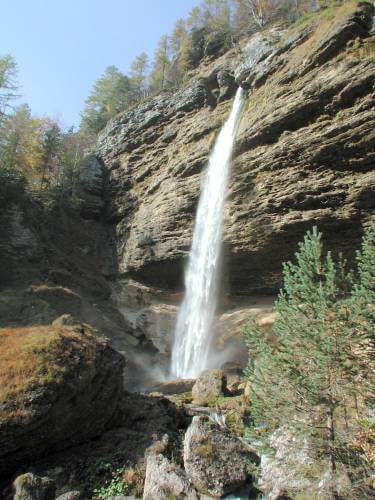 Pericnik Waterfall (Slovene: slap Peričnik) is a beautiful waterfall located in the Vrata valley, in the northern part of the Triglav National Park.
Pericnik Waterfall actually consists of two waterfalls. The bigger one is 52 meters high and if you climb to its top, there is a smaller waterfall that is 16 meters high.
The great thing about both Peričnik waterfalls is that you can walk behind them and make some beautiful and interesting photos.
The best way to visit Pericnik Falls is by walking or biking through Triglav National Park on a mountain bike trail or hiking trail.
7. See the Predjama Castle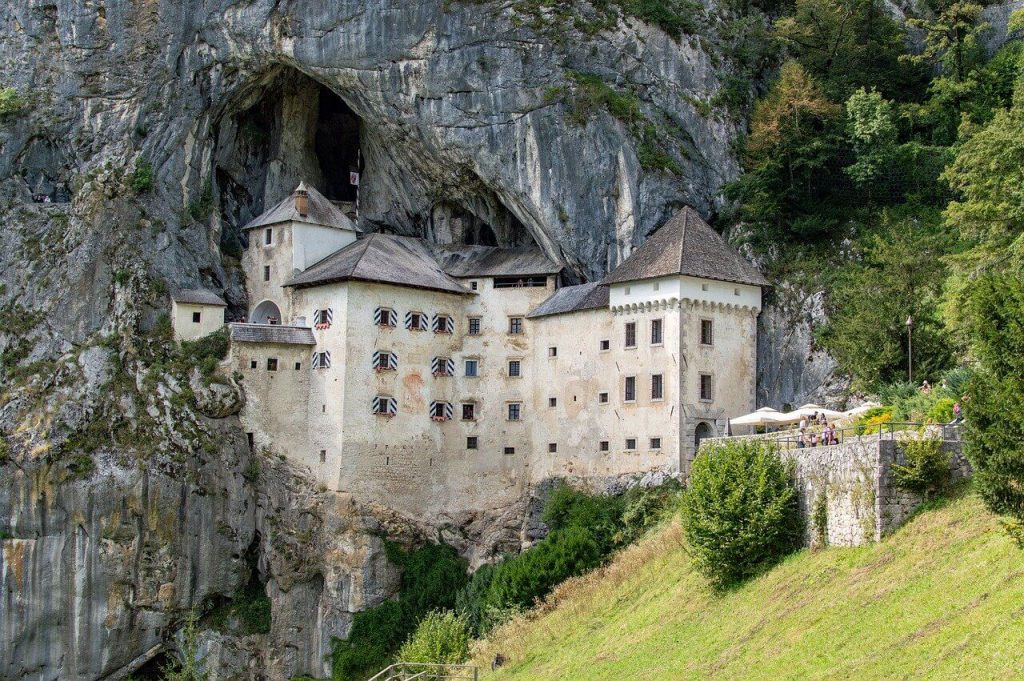 Predjama Castle (Slovene: Predjamski grad) is a castle in Slovenia, near Postojna, just a few kilometers from Postojna Cave.
Predjama Castle is a medieval castle of over 800 years that is carved into the 123 m high vertical wall.
Behind the largest cave castle in the world is a tangle of secret tunnels, from where the knight Erazem Predjamski set out on raids. In the cave under the castle, bats found their home.
8. Enjoy a relaxing time in Piran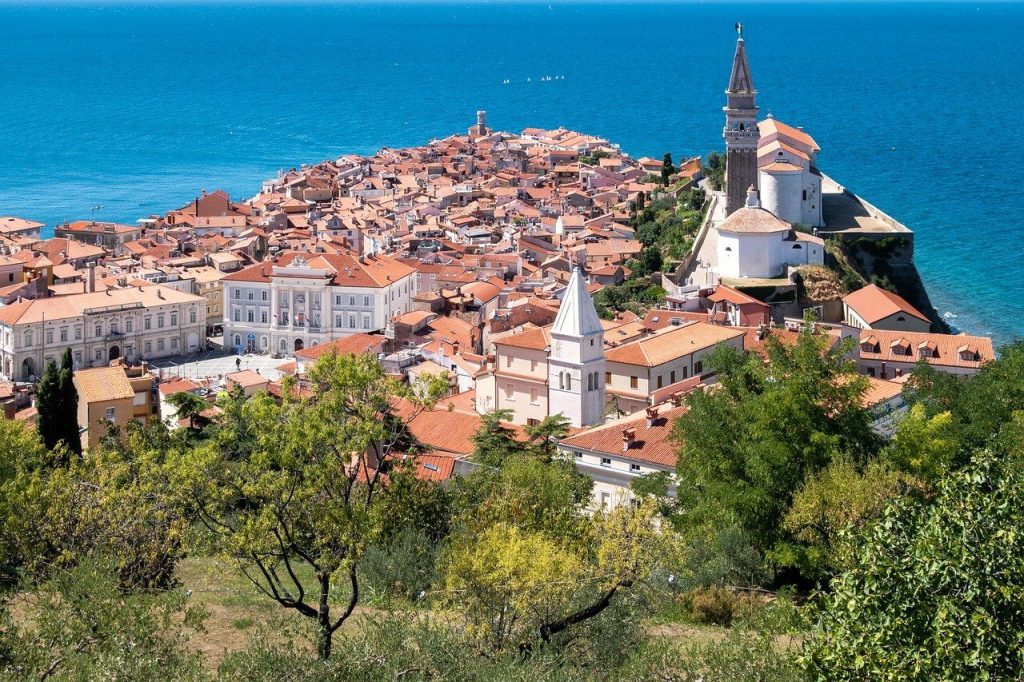 Piran is a charming, coastal town located on the Adriatic coast of Slovenia in the Slovenian Istria region. It's known for its picturesque architecture and beautiful beaches and it's often called "the pearl of Istria".
Piran is famous for its red roofs, narrow streets, and picturesque harbor area. This beautiful town is a great place to visit if you are looking to relax on the beach, go swimming in the blue waters, or just enjoy some time away from the busy city life.
9. Visit Ptuj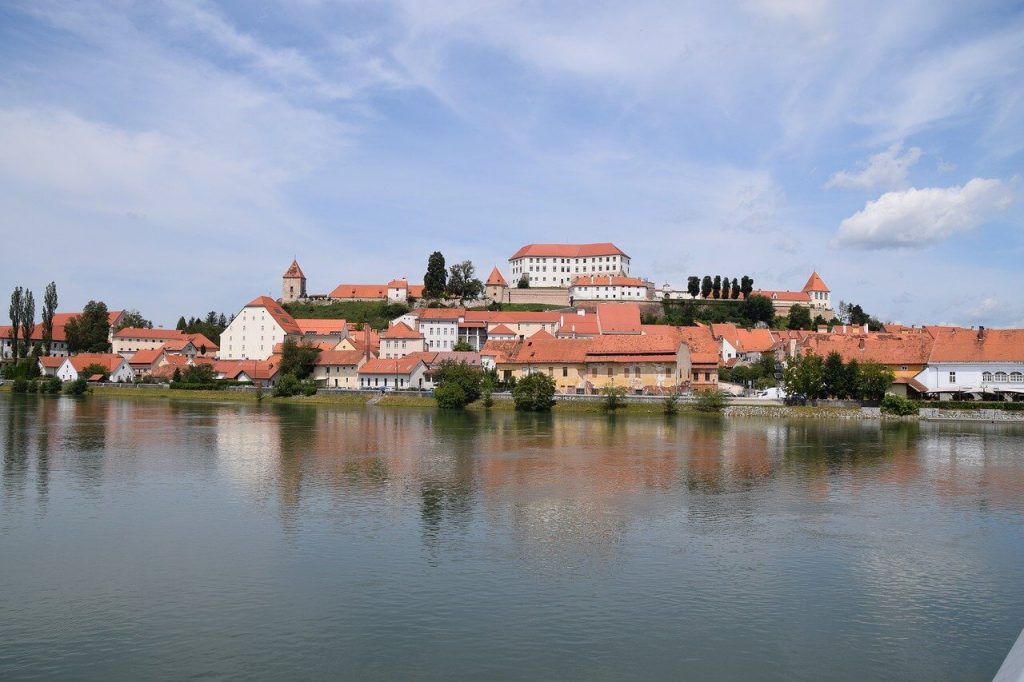 Ptuj is a small town in northeastern Slovenia, located on the banks of the Drava River and on the foothills of the Slovenian Alps.
Ptuj has a rich history, with many archaeological sites, monuments, and churches. It's also an important industrial center that has developed over the centuries.
The city has a beautiful historic center with many buildings from different periods. One of Ptuj's main attractions is Ptuj Castle, a medieval castle that was built on a hill overlooking the town.
10. Hike through the Julian Alps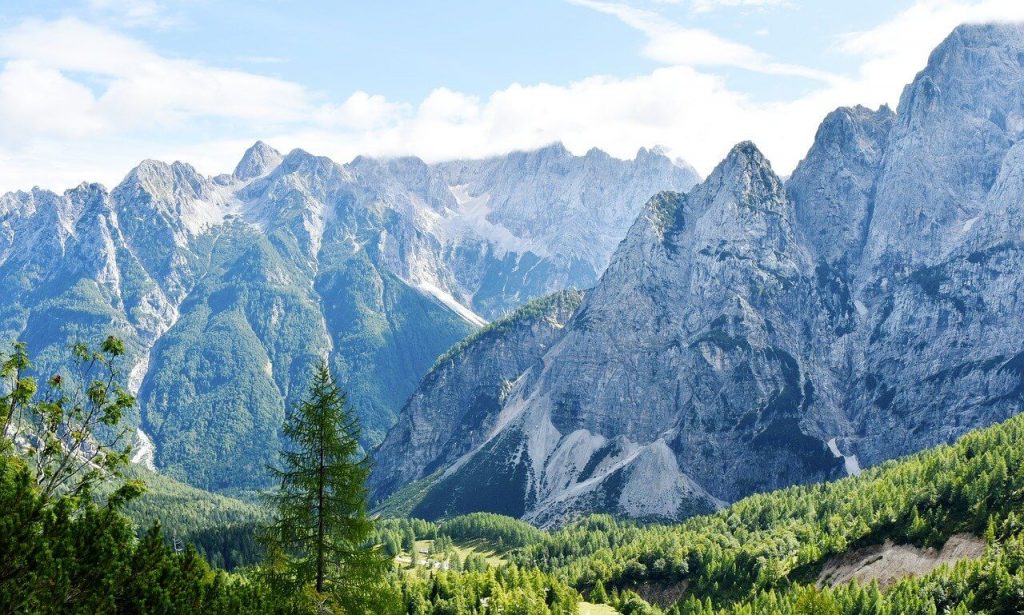 The Julian Alps (Slovene: Julijske Alpe) are a mountain range in the eastern Alps, located in Slovenia and Italy. They are named after Julius Caesar, who founded the Roman Empire.
The highest peak of these mountains is Triglav (2,864 m). In general, these mountains have a J shape with several valleys that have been carved out by glaciers over time.
There is plenty of hiking and biking to be done in the Julian Alps, as well as skiing during winter. The area has many natural attractions like lakes and waterfalls, but it is also home to some of Europe's most beautiful castles and fortresses like Predjama Castle and Škocjan Caves.
See more guides about Slovenia