Warsaw is the capital city of Poland and has a population of about 1.7 million people. It is the largest city in Poland and the country's main cultural, commercial, industrial, and financial center.
Warsaw has been home to many important events in Polish history, including being the location of key battles during both World War I and World Wars II.
Warsaw is a beautiful city to visit. It has a lot of attractions to offer, from museums and galleries to historical sites. Visiting Warsaw would be an unforgettable experience for anyone who is visiting Poland for the first time.
In this guide, we list the top 10 things to do in Warsaw.
Top 10 things to do in Warsaw
1. Warsaw Old Town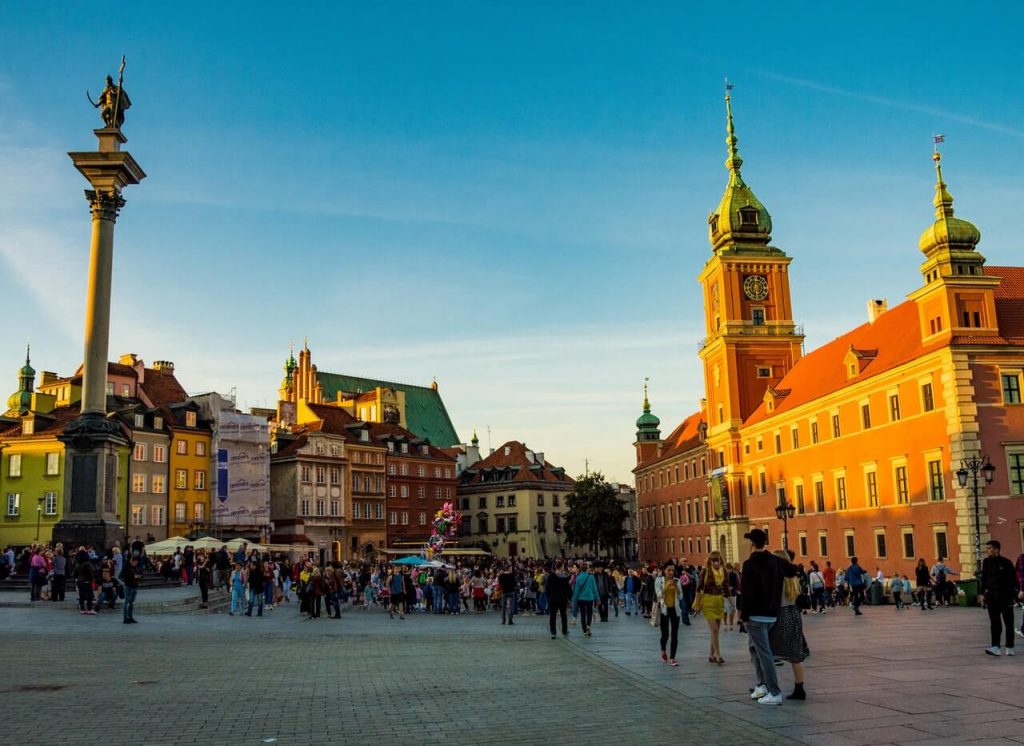 The Old Town (Polish: Stare Miasto; Starówka) is the most recognizable part of Warsaw and it has many interesting places to visit. It has been declared a UNESCO World Heritage Site since 1980.
Warsaw's Old Town was built on top of an old medieval town and it has been preserved well over time with its historical charm intact.
The heart of the Old Town is the picturesque Old Town Market Place, with life bustling around the historical buildings, restaurants, cafes, and shops.
Other must-see attractions in Warsaw's Old Town are:
The Royal Castle (a former residence of Polish monarchs, situated in Castle Square, the popular place for gatherings)
Barbican (historic fortifications erected in the 16th century)
Statue of the Mermaid of Warsaw (mermaid is a symbol of Warsaw represented on the city's coat of arms)
FURTHER READING
2. Lazienki Park (Royal Baths Park)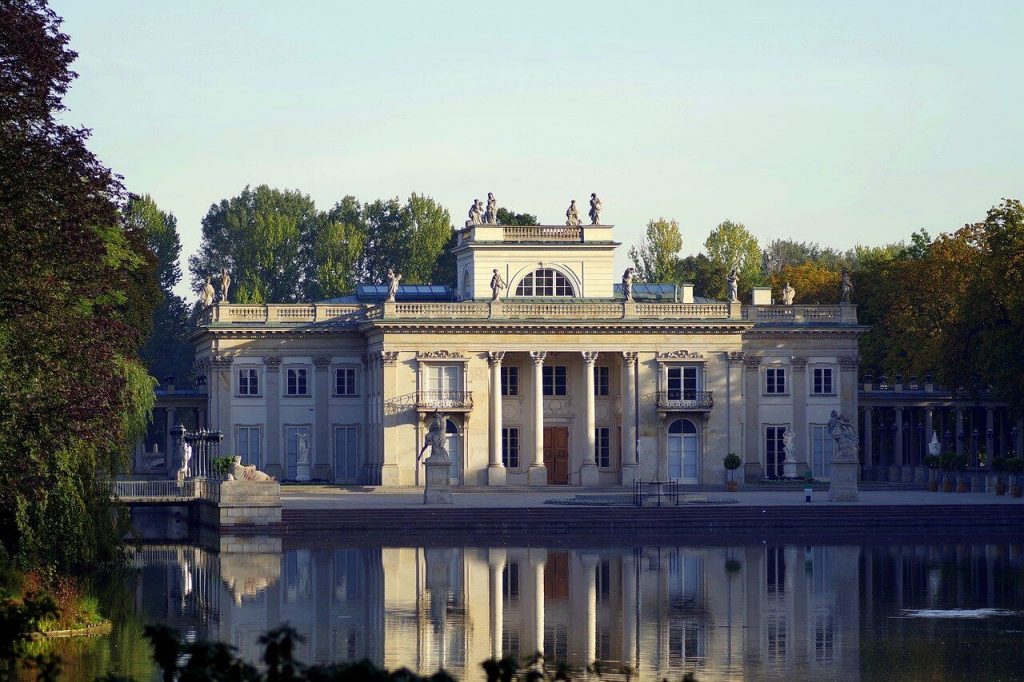 Visiting Lazienki Park or Royal Baths Park (Polish: Łazienki Królewskie; Park Łazienkowski) is a great way to experience the city. This park was originally designed by King Stanislaw August Poniatowski, who commissioned the architect Dominik Merlini to create a park that would be a "paradise on earth".
The park has been restored to its former glory and is now one of the most popular places in the city. Many locals come here for its beautiful walking paths, fountains, and greenery.
3. Palace of Culture and Science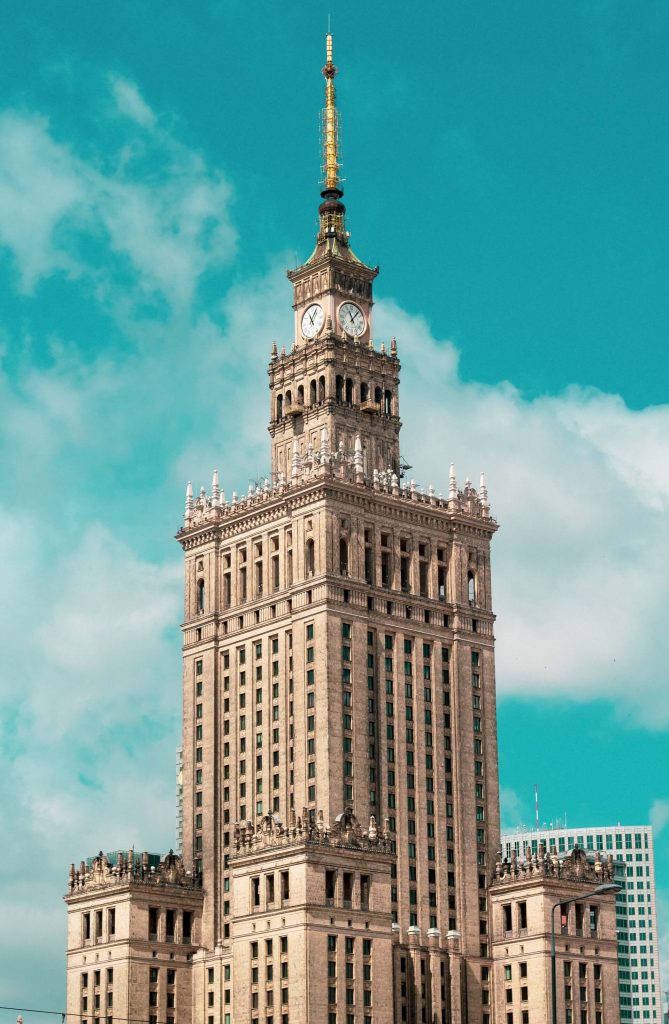 The Palace of Culture and Science (Polish: Pałac Kultury i Nauki; abbrev. PKIN) is a national landmark that has been visited by millions of tourists since it was built in 1955.
It was built to commemorate the Polish people's victory over the Soviet Union. It is one of the most important buildings in Poland and it has been used for numerous purposes such as concerts, exhibitions, and sports events.
The Palace of Culture and Science in Warsaw is a complex of buildings that includes various cultural institutions such as theaters, cinemas, museums, libraries, sports clubs and even a university.
The building has 237 meters (778 ft) and is the second tallest building in Warsaw. At 114 meters (374 ft), on the 30th floor, there is a view terrace the tourists can go to to see the panoramic view of Warsaw.
4. Warsaw Uprising Museum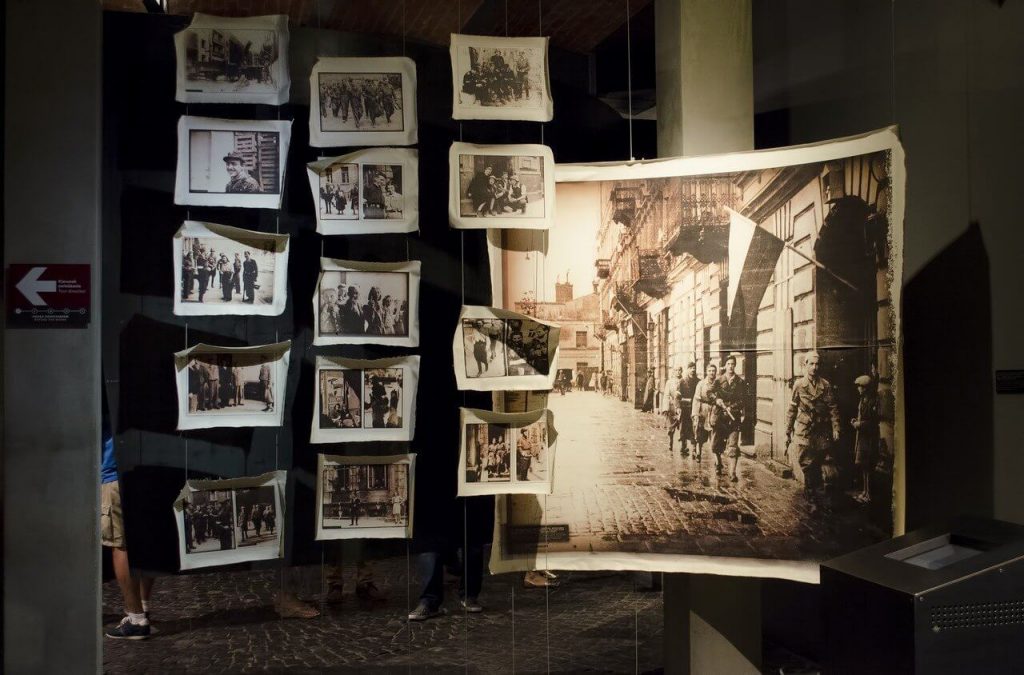 The Warsaw Uprising Museum (Polish: Muzeum Powstania Warszawskiego) commemorates the Warsaw Uprising against Nazi Germany in 1944. The museum is located in the Ghetto, which was one of the most Jewish districts during World War II.
The museum was established on the basis of a collection of documents, photographs, and objects that belonged to some of the people who took part in this event.
The museum's mission is to preserve and proliferate information about the historical context of the Uprising through exhibitions, educational programs, and research. The museum also aims to preserve and promote the memory of those who participated in it as well as all those who died during it.
5. Wilanow Palace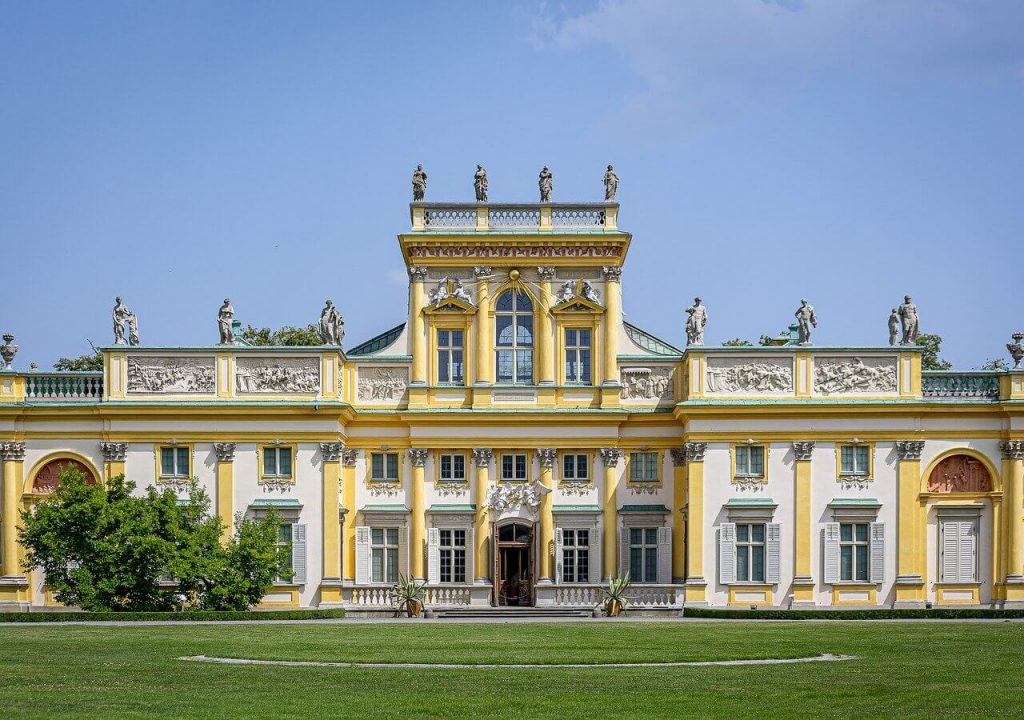 Wilanow Palace (Polish: Pałac w Wilanowie) is one of the most beautiful and important palaces in Poland. It was built for King John III Sobieski in the 17th century.
The palace is located in Wilanow Park, which is a large park with beautiful geometric gardens that surround the palace. The palace is one of the most important examples of rococo architecture in Europe.
The palace is a symbol of Polish culture, history, and art. It is also a place where you can find many famous paintings, sculptures, and furniture designed by famous artists like Bernardo Bellotto or Jacques-Louis David.
6. National Museum in Warsaw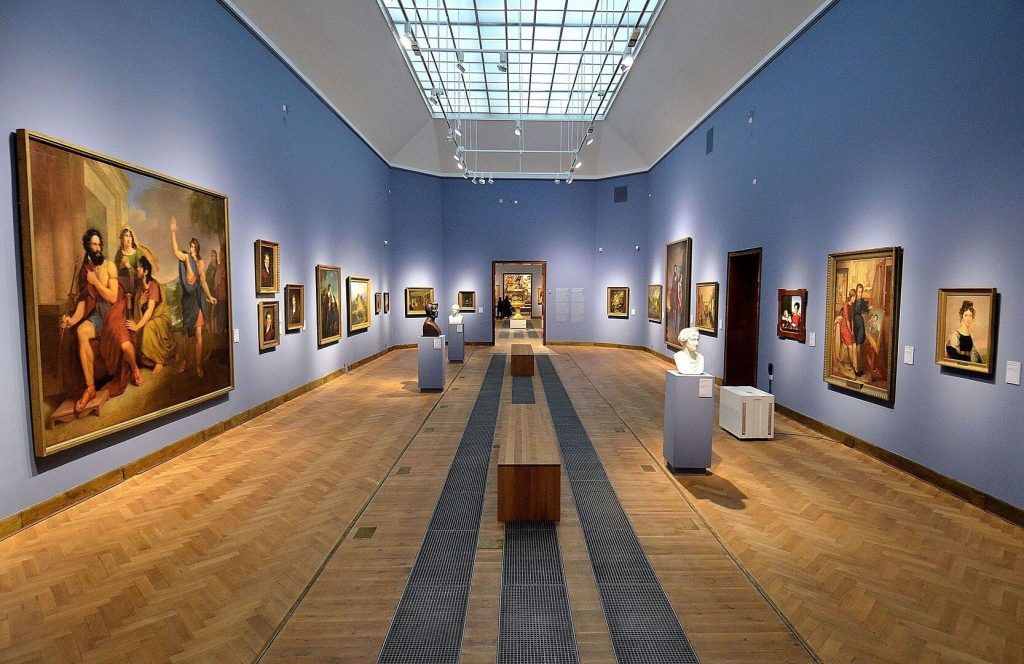 The National Museum in Warsaw (Polish: Muzeum Narodowe w Warszawie; abbrev. MNW) is one of the largest museums in Poland. It was founded in 1862 and houses a wide collection of artifacts from different eras.
The museum has over 3 million objects from all over the world, including paintings, drawings, sculptures, archaeological findings, jewelry, coins and more. The museum also has a library with over 1 million items.
The National Museum in Warsaw houses some of the most valuable collections in the world. The museum's collections are divided into four sections: art and archaeology; history; ethnography; and numismatics. The museum's collection includes works by such artists as Rembrandt van Rijn, Jan Matejko, Stanisław Ignacy Witkiewicz, Henryk Siemiradzki, and others.
The museum is a place where people can learn about Polish history and culture through its many exhibits.
7. POLIN Museum of the History of Polish Jews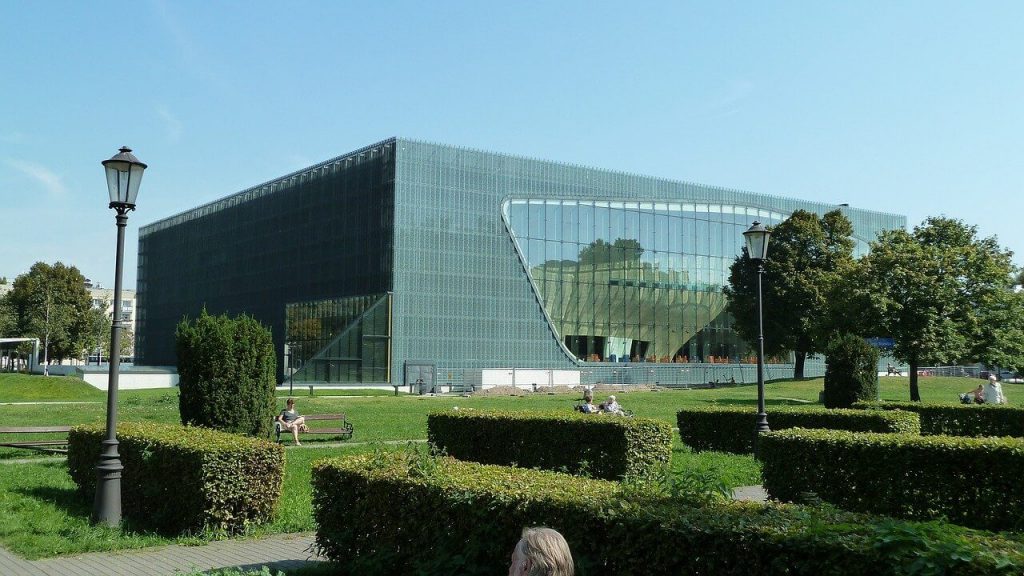 The POLIN Museum of the History of Polish Jews (Polish: Muzeum Historii Żydów Polskich) presents the history of Polish Jews from their origins to the present day. Polish Jews have a rich and varied history that spans over a thousand years.
The museum's mission is to provide visitors with an understanding of the history of Polish Jews and their contribution to Polish culture and society. The museum also aims at preserving Jewish cultural heritage.
The POLIN Museum of the History of Polish Jews is a great place for anyone interested in Jewish culture and history. It has an extensive collection that includes over 100,000 artifacts and documents. There are also many exhibitions that are dedicated to different topics such as Jewish life and customs, Jewish-Polish relations, Holocaust education, and more.
8. Vistulan Boulevards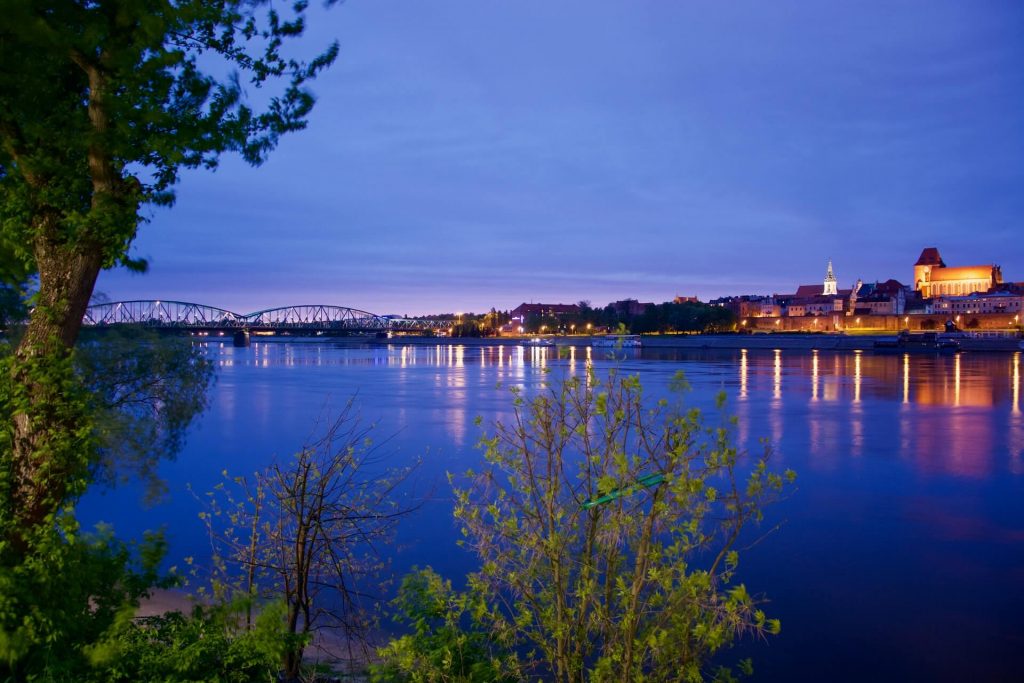 Vistulan Boulevards (Polish: Bulwary wiślane) is a project that was undertaken by Warsaw City Council in order to transform the city into a modern and livable place.
The project consisted of building new boulevards, pedestrian areas, parks, green spaces and public squares on the western side of the Vistula River in Warsaw.
The Vistulan Boulevards are wide open spaces with no walls or fences that are used as places for people to meet up and socialize. They also serve as a way for people to enjoy nature despite living in urban area.
The best time to visit Vistula Boulevards is in summer, especially in the evenings and nights, when they bustle with life.
9. Copernicus Science Centre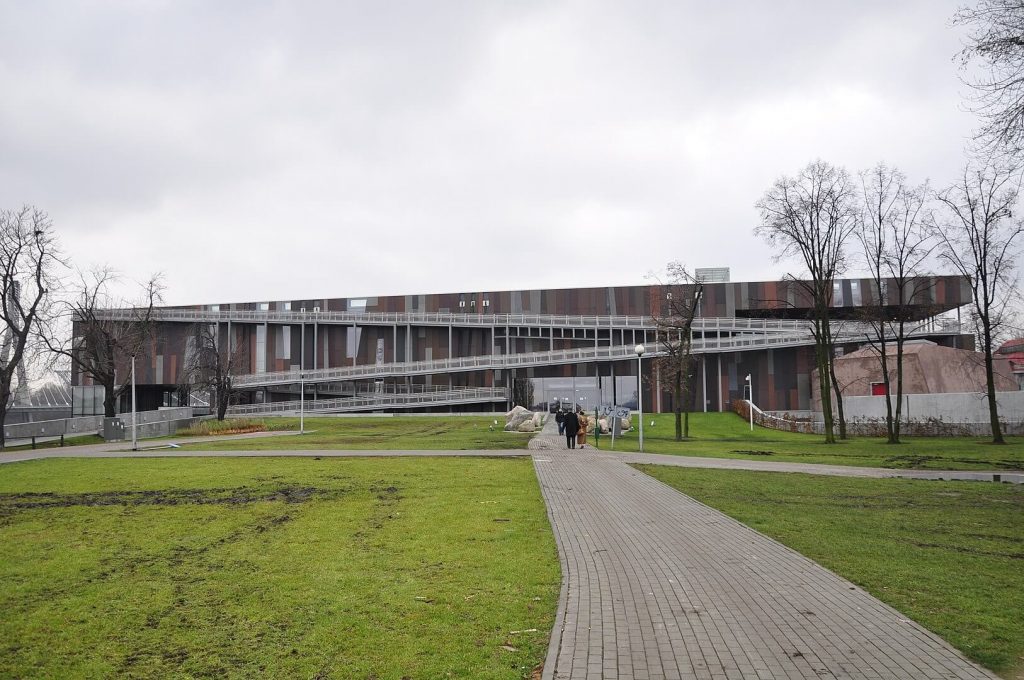 Copernicus Science Centre (Polish: Centrum Nauki Kopernik) is a museum, science center, and observatory. It was established in 2010 and named after Nicolaus Copernicus. It has become a symbol of Poland's scientific achievements.
The Copernicus Science Centre is a place to learn about science and technology through interactive exhibitions, innovative educational programs, and cutting-edge research facilities.
10. Praga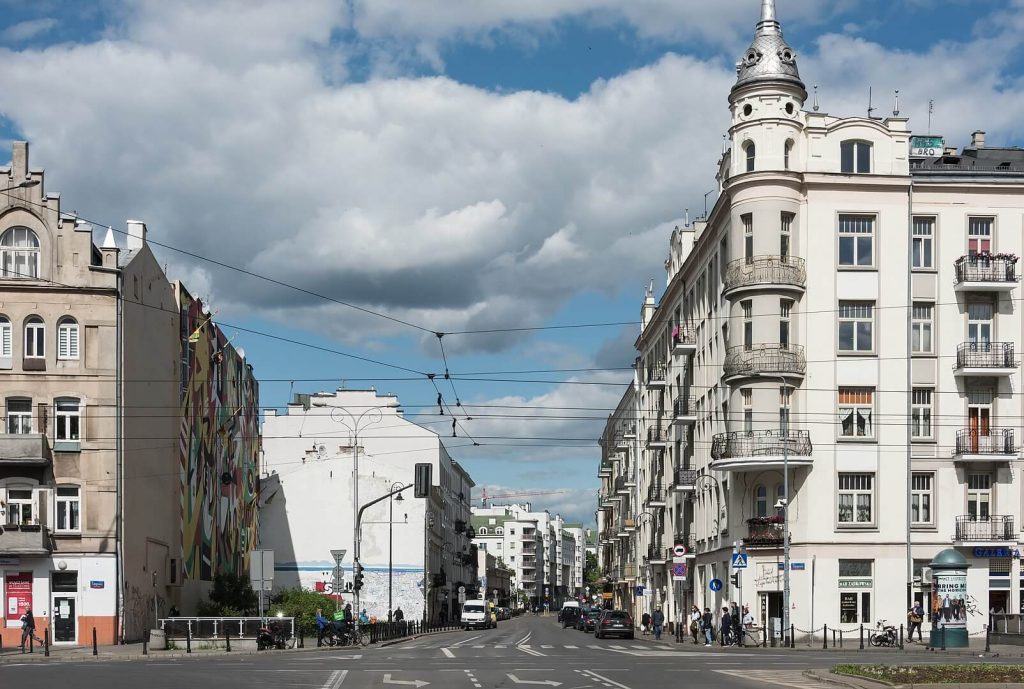 Praga is one of the most popular districts in Warsaw, which can be found on the right bank of the Vistula River.
The district has been around since the 17th century, but it became more popular during the 19th century when Praga was transformed into an industrial area with many factories and warehouses.
In recent years Praga has become a hub for artisans and artists, who have added their own unique flair to this historic area. Today, there are many galleries, cafes, restaurants, and shops in this lively area that will make your visit feel like you've traveled back in time!
See more guides about Poland