Krakow is the second largest city in Poland after Warsaw. It's a beautiful and picturesque city with a lot of interesting places to visit.
Krakow is known for its medieval architecture and an old Jewish quarter. The Old Town of Krakow was declared a UNESCO Heritage Site in 1978.
Krakow is an affordable destination with lots of activities to offer visitors from all over the world. It also has a vibrant nightlife scene, which makes it a perfect place for travelers who want to explore the city at night.
Visiting Krakow is recommended for everyone who wants to enjoy Polish culture, get inspired by its history, or visit historical sites, museums, galleries, churches, and more.
In this guide, we will explore the top 10 things to do in Krakow.
Top 10 things to do in Krakow
1. Krakow Old Town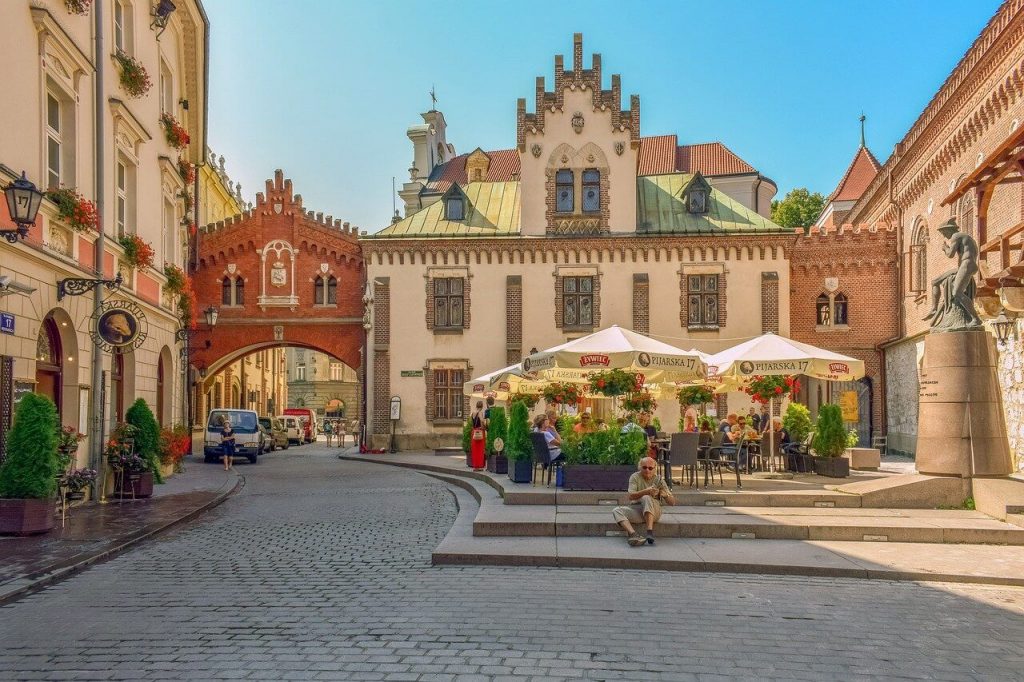 Krakow Old Town (Polish: Stare Miasto) is a historic district of Krakow, Poland. It was established in the 13th century and is a World Heritage Site.
Krakow Old Town is one of the most beautiful places to visit in Krakow. The area consists of cobblestone streets and ancient buildings that give this place an old-world charm.
Krakow Old Town is an attractive destination for tourists who want to experience the ancient charm of Poland's capital city. There are many museums, churches, and cafes in this area that make it worth visiting even if you don't speak Polish.
FURTHER READING
2. Krakow's Main Square (Rynek Glowny)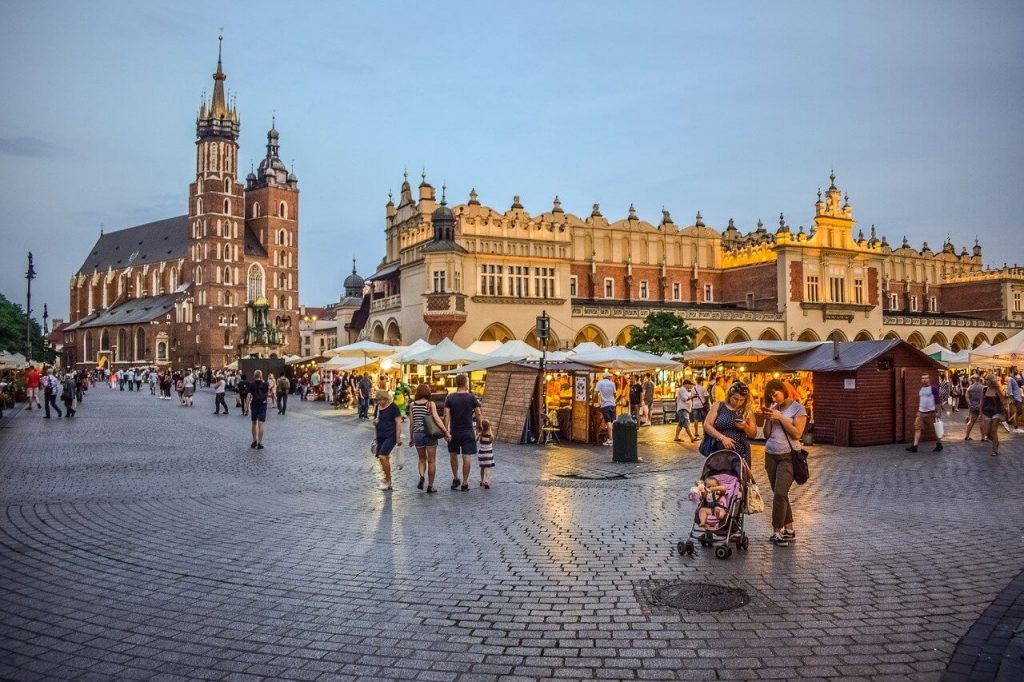 Krakow's Main Square (Polish: Rynek Główny) is an open-air market square located in the heart of Krakow's Old Town.
It is the largest market square in Europe. It has been the center of trade, commerce, and social life in Krakow since the Middle Ages. Today, it remains a vibrant part of Krakow's cultural landscape with its numerous restaurants and shops that line its streets and alleys.
The Main Square is home to historic monuments such as St. Mary's Basilica and St. Mary's Church with its Gothic tower that stands at a height of 70 meters tall; as well as many other important buildings, including City Hall and the Royal Palace.
3. Wawel Royal Castle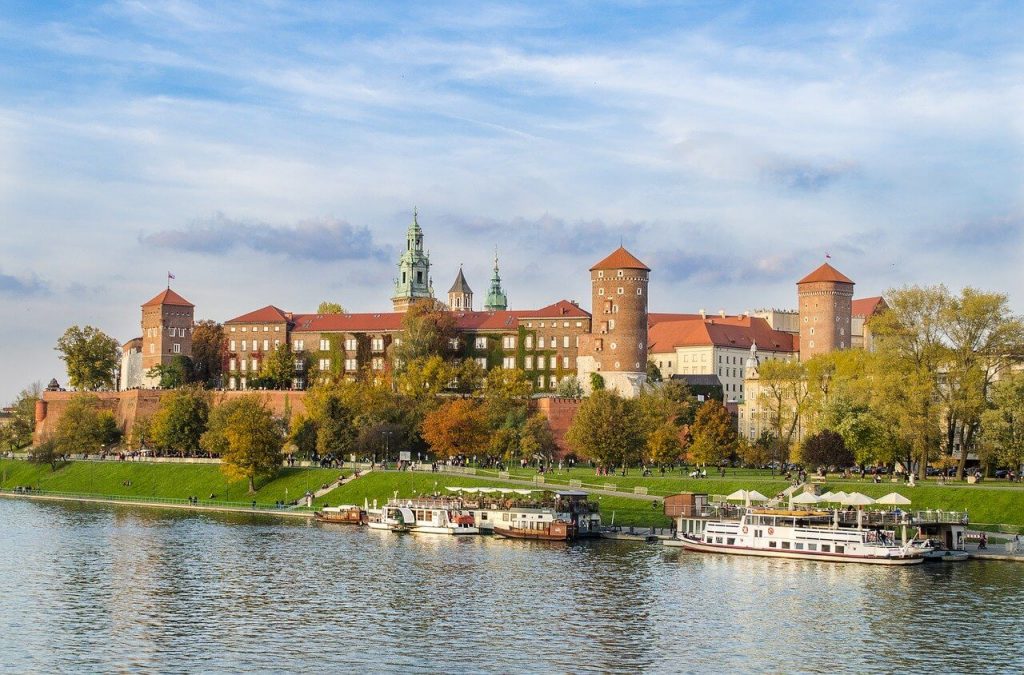 Wawel Royal Castle (Polish: Zamek Królewski na Wawelu) is a castle located in Krakow, Poland. It was built in the 14th century at the behest of Casimir III the Great and became the main residence of Polish monarchs until the 17th century.
The castle has been destroyed and rebuilt several times over the years and today it consists of three sections: the old Royal Castle, a Renaissance palace, and a Baroque palace.
The castle is one of Poland's most important cultural and historical monuments. It has been a UNESCO World Heritage Site since 1979.
4. Kazimierz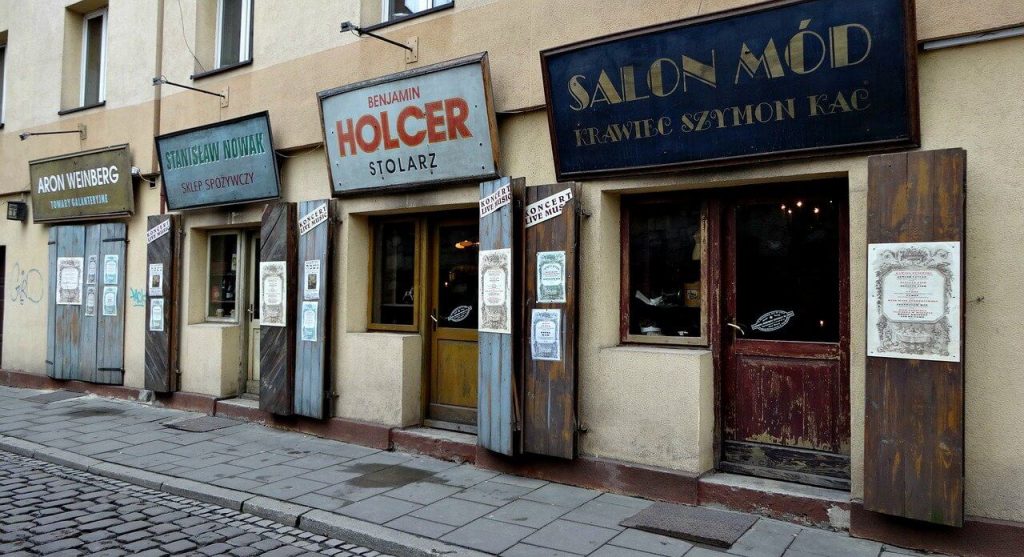 The Kazimierz district of Krakow was once a thriving Jewish community, which was established there as early as the 14th century.
The district had a synagogue, cemetery, and other buildings that served the needs of the local Jews. The Jews were forced to leave Kazmierz during World War II by Nazi Germany.
Kazimierz is now a major tourist destination for both Polish people and tourists from all over the world because it is an important historical site with unique architecture, unique stories, and ancient monuments.
5. Krakow Cloth Hall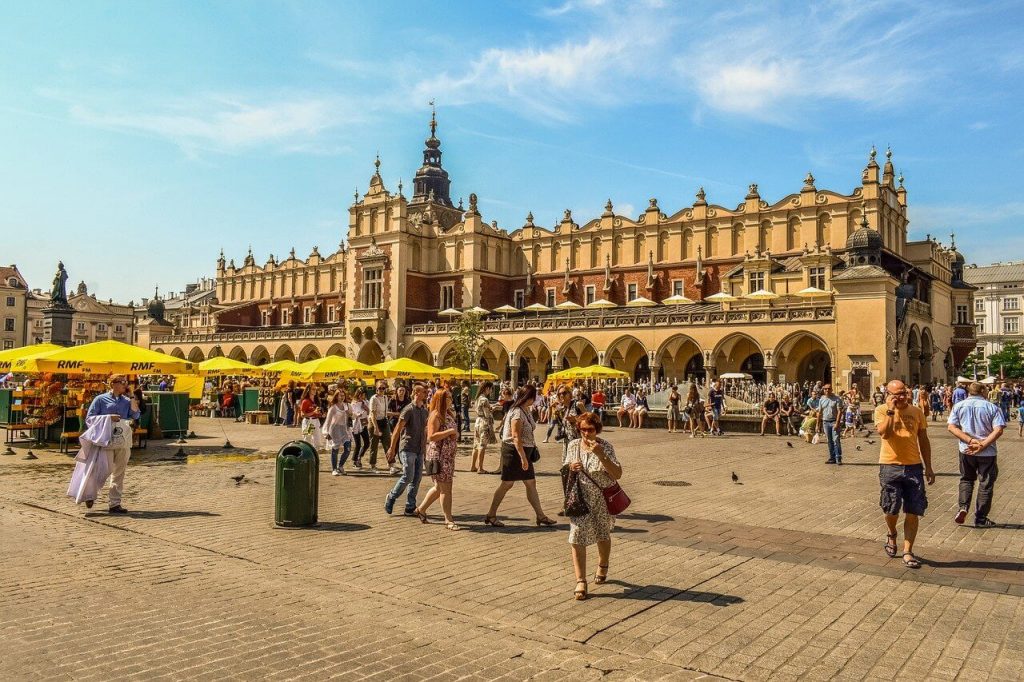 Krakow Cloth Hall (Polish: Sukiennice) is a beautiful building and a famous landmark in Krakow. It is a place that is known for its rich history and was one of the most important trading places in the city.
Krakow Cloth Hall was built in the 14th century, and it has been used as a cloth market ever since. The building has undergone many renovations over the years, but it still retains its original architecture.
Sukiennice is a perfect example of how architecture can be used to convey meaning and significance. The building is designed with the intention of showcasing the importance of trade, craftsmanship, and clothing.
6. Wawel Dragon Statue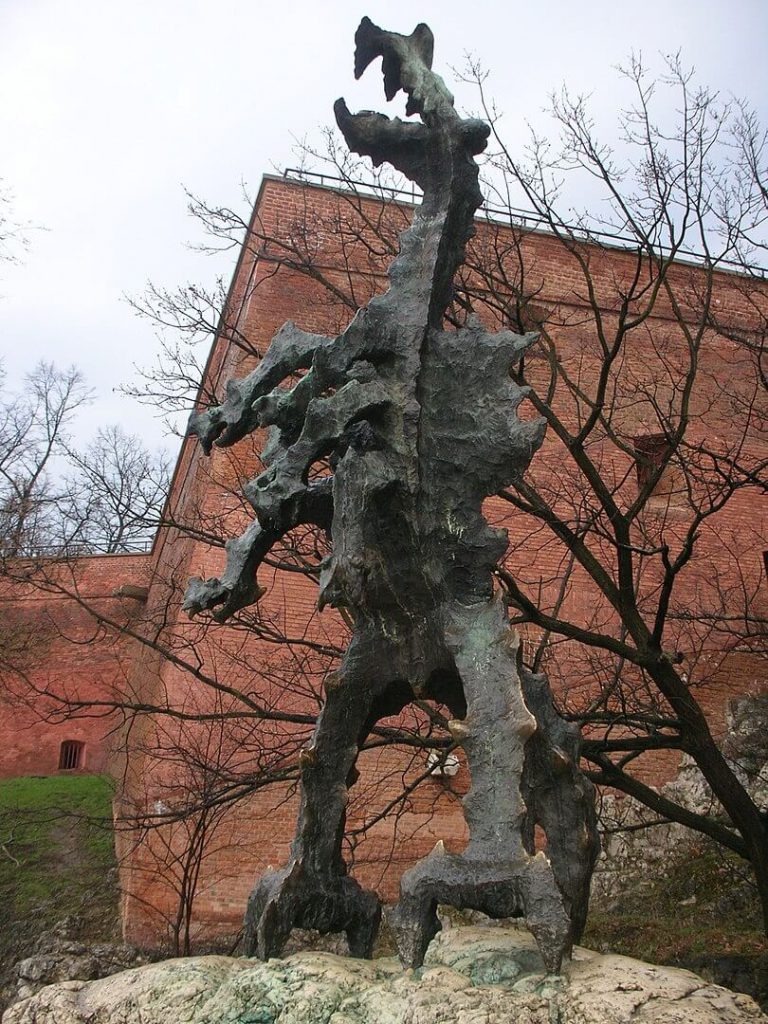 The Wawel Dragon (Polish: Pomnik Smoka Wawelskiego) is a unique statue located on Wawel Hill in Krakow.
It was designed in 1969 by Polish sculptor Bronisław Chromy and installed in 1972.
The statue is 6m tall (240 in) and can breathe fire on demand.
7. Rynek Underground Museum in Krakow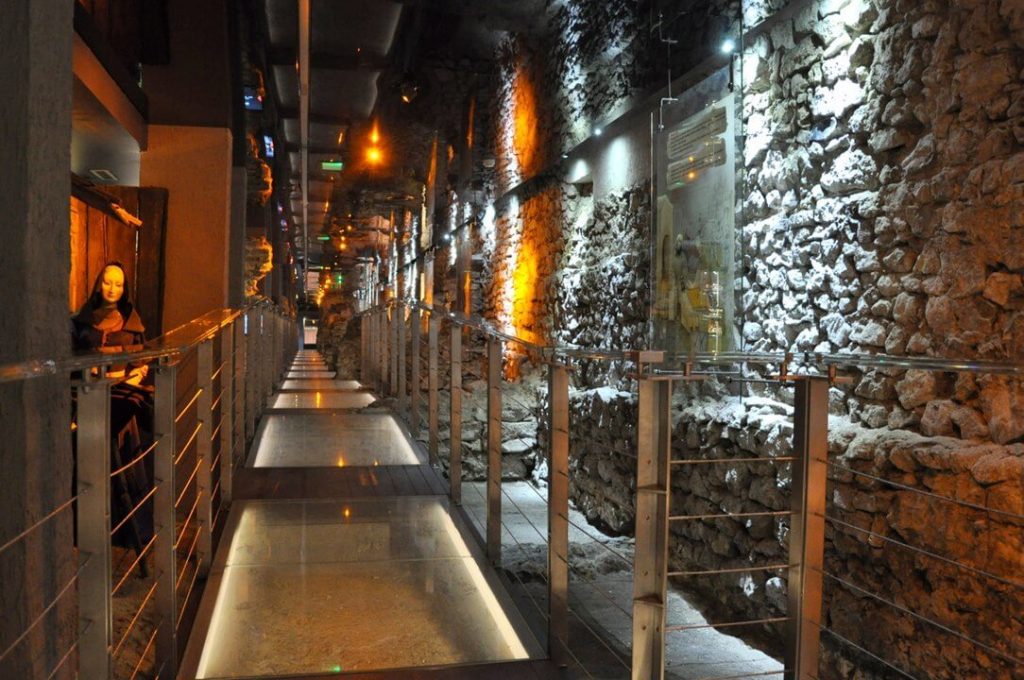 The Rynek Underground Museum in Krakow (Polish: Muzeum Krakowa – Rynek Podziemny) is located at the bottom of Rynek Underground Square beneath the Old Town Market Hall.
The museum has three floors and it is divided into different themes. The first floor has exhibitions related to the city's history and the second floor has exhibitions related to natural history. The third floor is dedicated to legends, myths, and fairy tales.
The Rynek Underground Museum is a great place for tourists to visit when they are visiting Krakow. It gives an insight into Polish culture and heritage that you can't find anywhere else.
8. Planty Park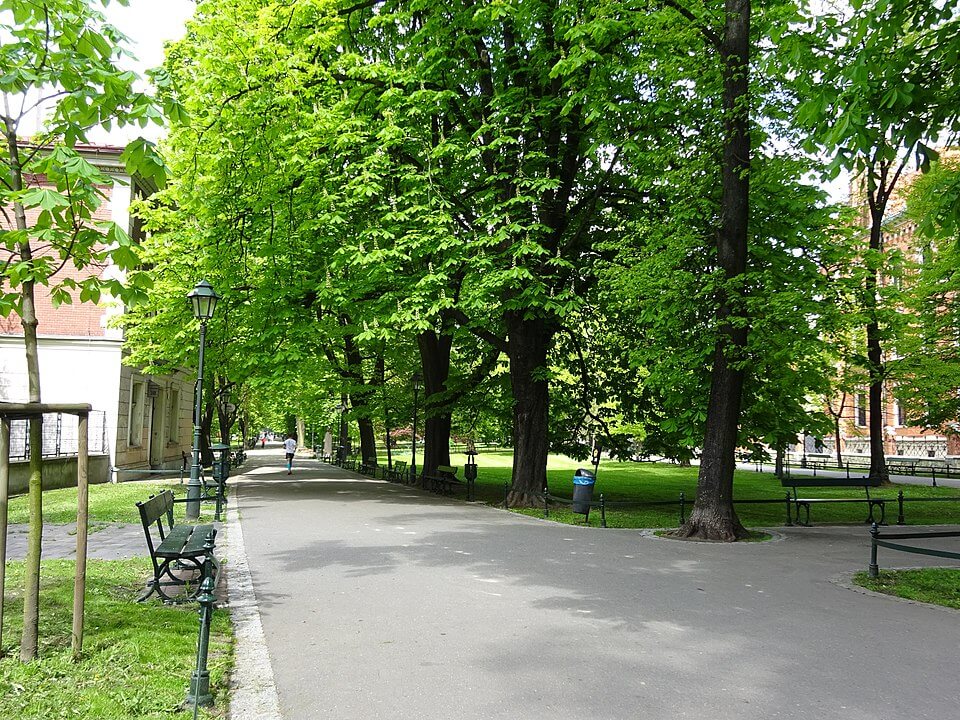 With an area of 21,000 square meters (5.2 acres) Planty Park (Polish: Planty Krakowskie) is the largest green space in Krakow and it is also one of the most popular tourist destinations.
Planty Park has been around since 1822 when a small part of an old hunting ground was transformed into a garden.
Planty Park is a large green space that offers a wide range of activities for people to enjoy. It has a huge playground and many attractions, including a zoo, an amusement park, and an arboretum.
9. Mariacki Church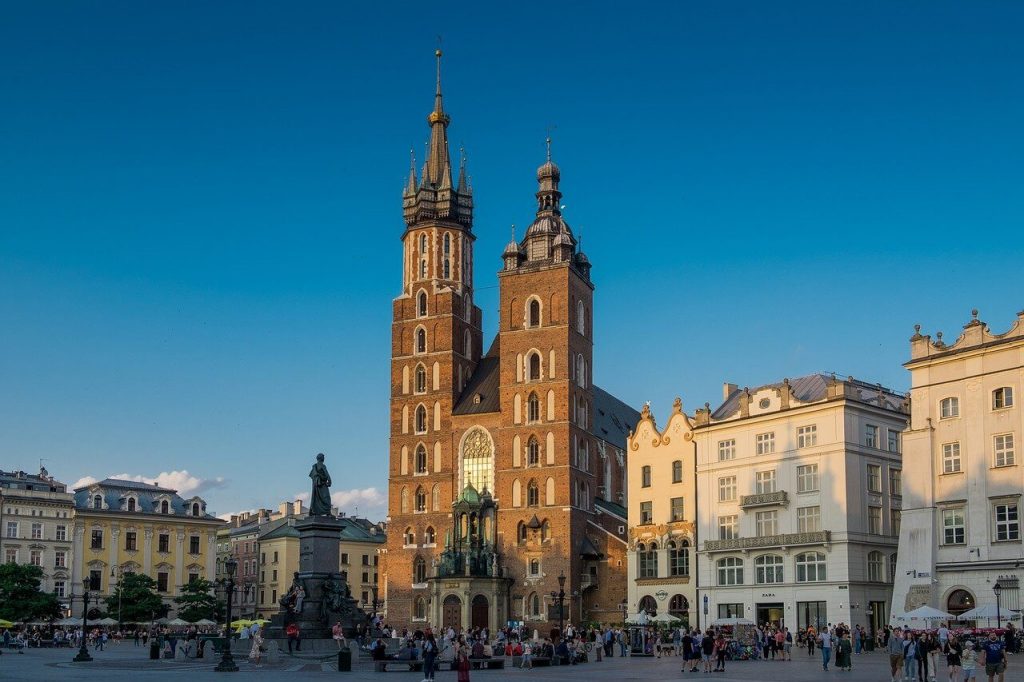 The Mariacki Church in Krakow (Polish: Kościół Mariacki) is considered to be the most beautiful in Poland.
The Mariacki Church is famous for its beautiful interior with a Gothic high altar, baroque altars, Renaissance paintings and sculptures as well as a Rococo chapel that was added later on.
The church has been recognized as a UNESCO World Heritage Site since 1978.
10. Kosciuszko's Mound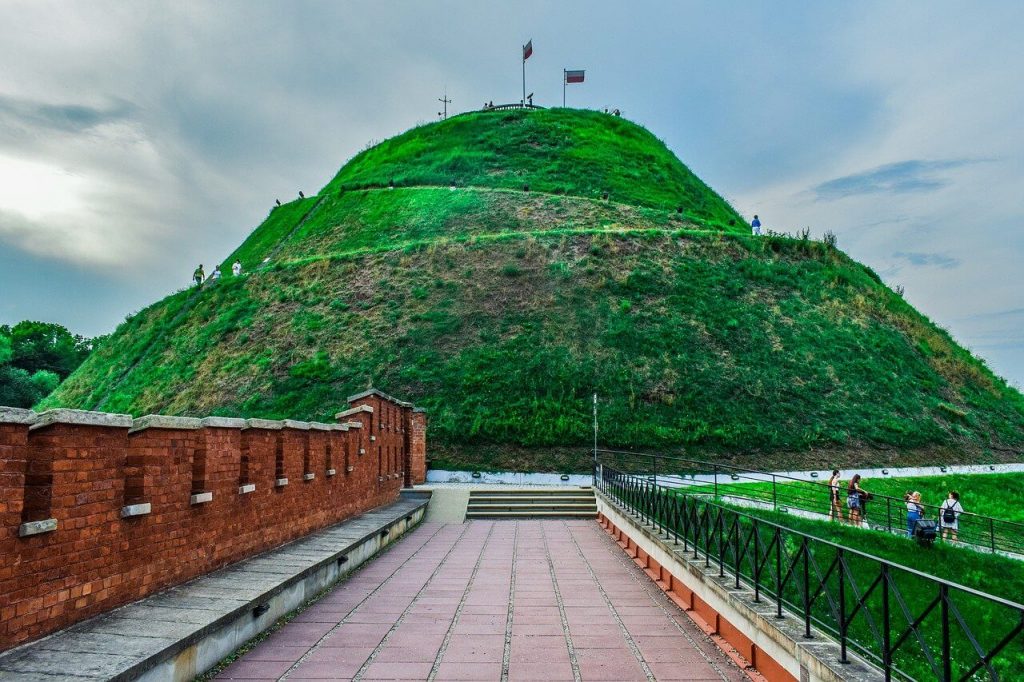 The Kosciuszko's Mound in Krakow (Polish: Kopiec Kościuszki) is a monument and a memorial.
The mound was built in 1823 to commemorate the Polish patriot, Tadeusz Kościuszko, a Polish military leader who fought for the independence of Poland and America.
The mound was created by filling up with dirt and debris from excavations in other parts of the city. The hill has 35.54m (1167 ft).
See more guides about Poland