Lithuania is a small country in the Baltic region of Northern Europe. It has a population of about 3 million people and is bordered by Latvia to the north, Belarus to the east, Poland to the south, and Russia to the southwest.
With many castles, churches, monasteries, and museums, Lithuania is known for its rich history and cultural heritage. Its capital city Vilnius has been called Europe's cultural capital. Lithuania is also famous for its amber, which can be found all over the country.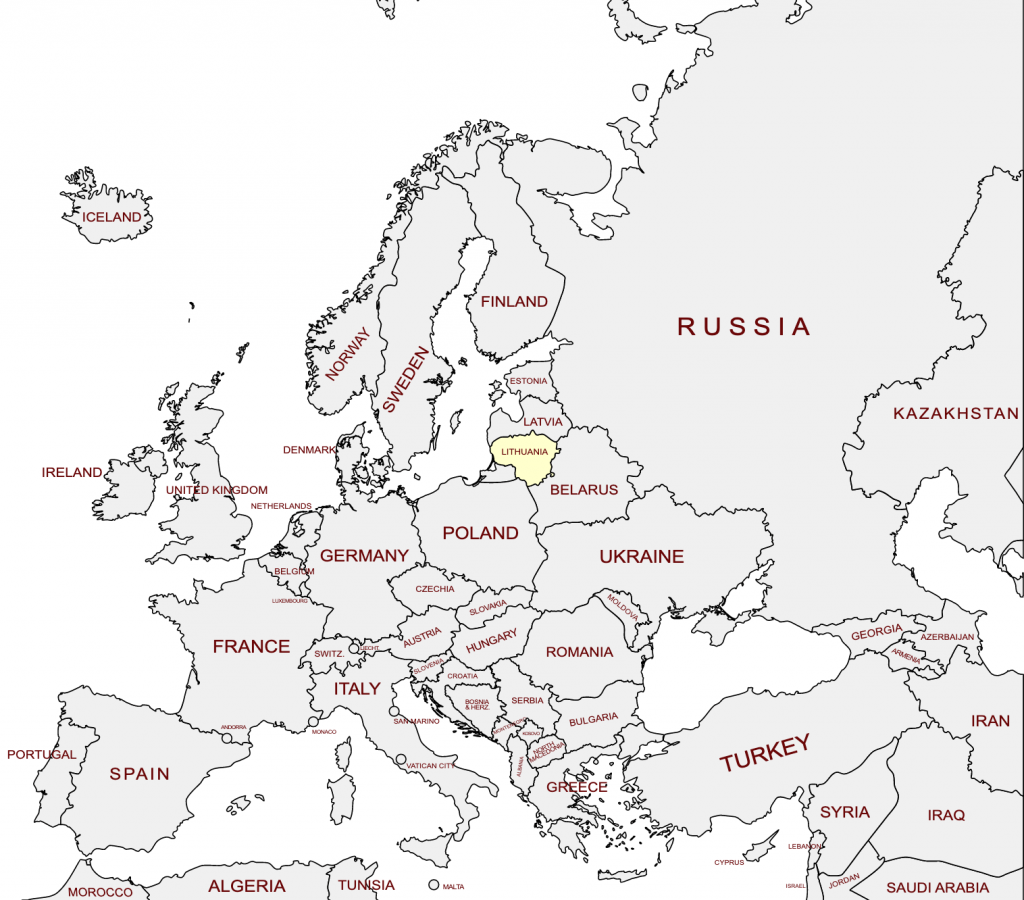 Lithuania was occupied by the Soviet Union between 1940 and 1991, but regained its independence in 1991 after the fall of the Soviet Union. Lithuania has a unique culture of its own that includes the Lithuanian language, folklore, food, and architecture.
Lithuania is one of the most underrated countries with a lot of natural beauty and cultural diversity. It has an abundance of untouched nature, historical sites, and breathtaking landscapes.
If you are considering going to Lithuania, here is the inspiration for the top 10 things to do in Lithuania.
Top 10 things to do in Lithuania
1. Explore the capital of Lithuania, Vilnius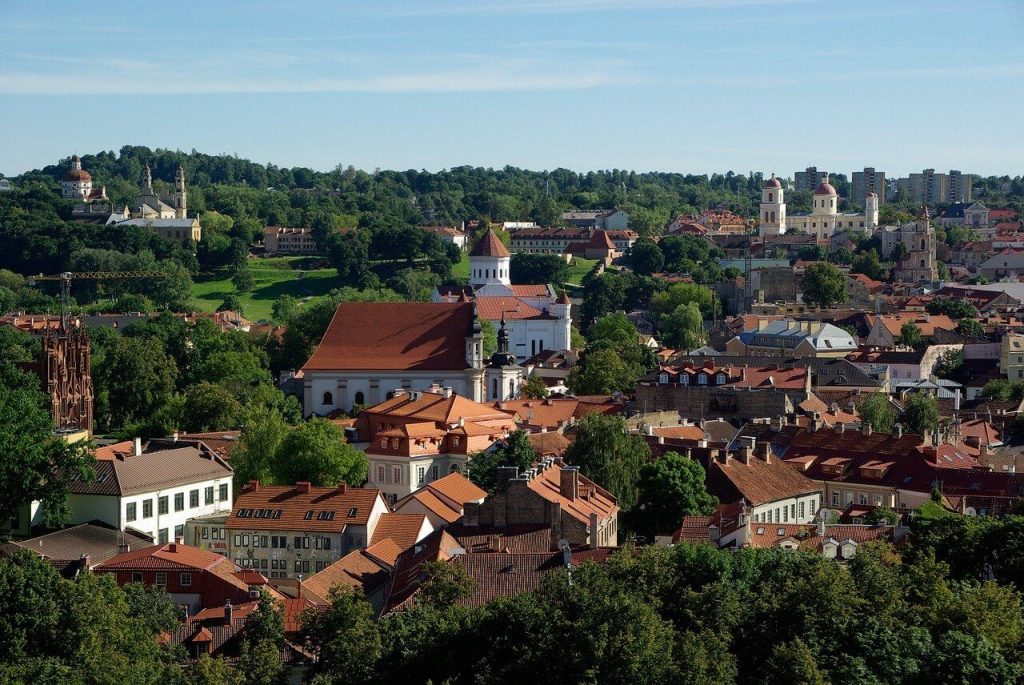 Vilnius is the capital city of Lithuania and the most important cultural center in the country. It is a popular tourist destination with a lot of attractions to visit.
Vilnius is known for its medieval architecture, cultural heritage, and its proximity to the UNESCO World Heritage Site, the Hill of Crosses.
The city offers visitors a wide array of attractions including museums, galleries, and churches. The most popular ones are Vilnius Old Town, Gediminas Tower, and Cathedral Square.
FURTHER READING
2. See the Gediminas Castle Tower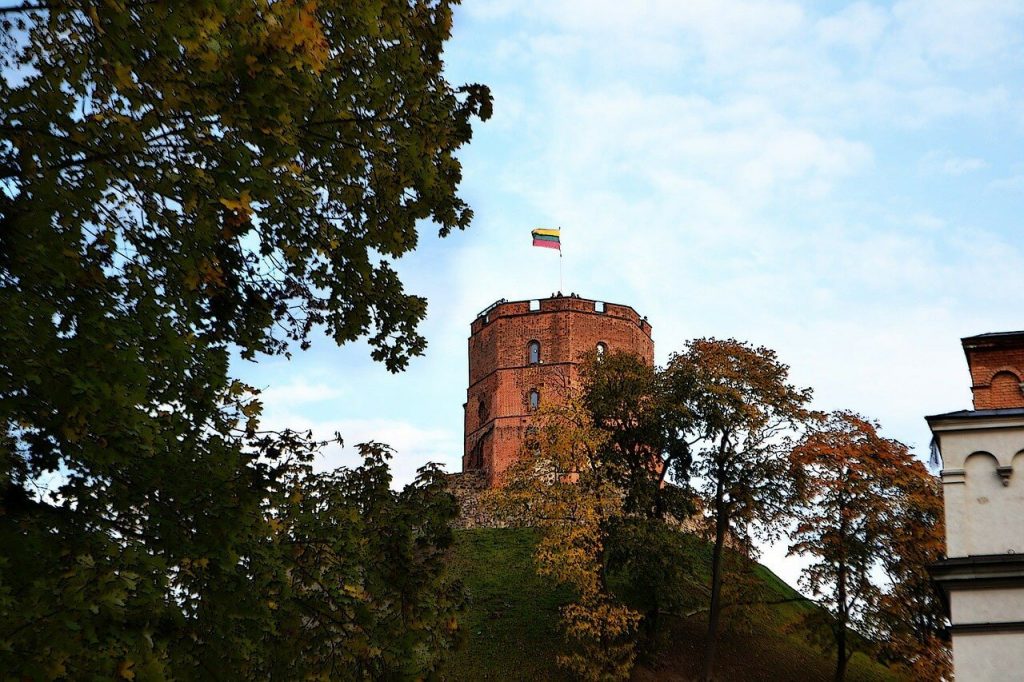 Gediminas Castle (Lithuanian: Gedimino pilies bokštas) is the largest medieval castle in Lithuania. It is also one of the most popular tourist attractions in Vilnius and its most iconic symbol.
Gediminas Castle Tower offers a beautiful view of the city and is a must-see for any visitor to Lithuania.
3. Visit the Trakai Island Castle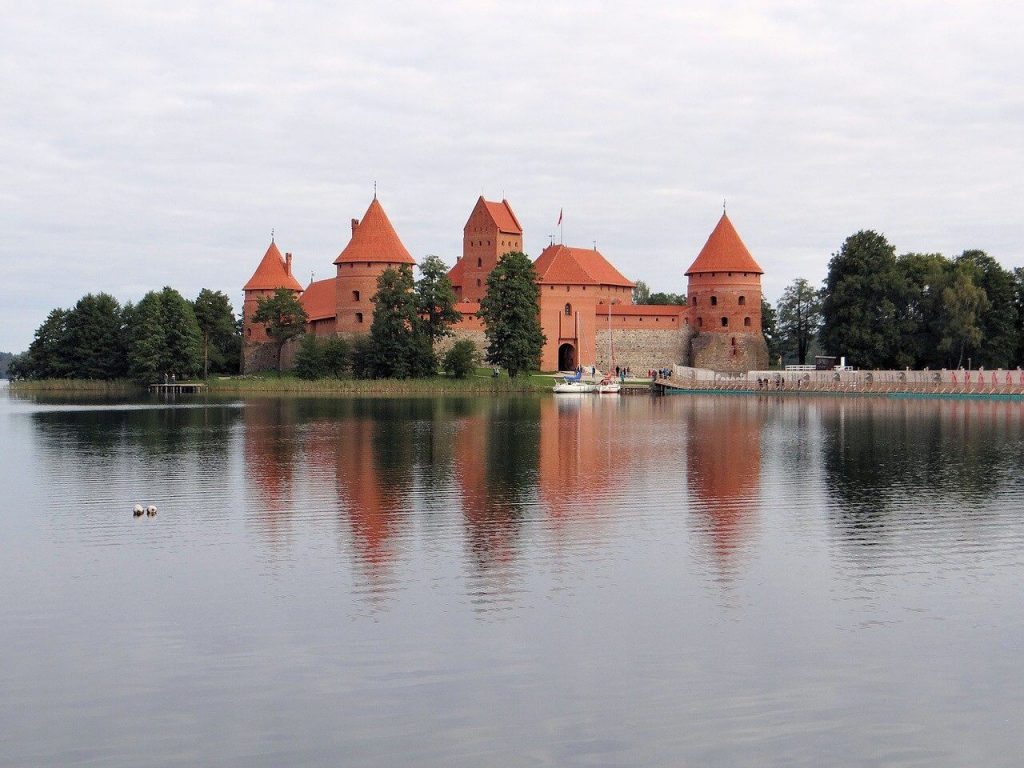 Trakai Island Castle (Lithuanian: Trakų salos pilis) is a medieval castle in Lithuania, considered one of the most beautiful castles in all of Europe. It's located in the historic city and a lake resort of Trakai, less than an hour from Vilnius.
The construction of the Trakai Island Castle started in the 14th century. The design and architecture of this castle are unique, with towers and turrets that were built over one another.
The castle has been used as a prison, a military base, and even an army hospital. It is also known for its many legends and ghost stories.
4. Take a tour of Kaunas
Kaunas is the second largest city in Lithuania and it is a popular tourist destination. It's located just about an hour from Vilnius. The city has a rich history, which can be seen in its old buildings and churches.
The top tourist attractions in Kaunas are Kaunas Old Town, Kaunas Castle, Ninth Fort, and Pazaislis Monastery.
5. Visit Klaipeda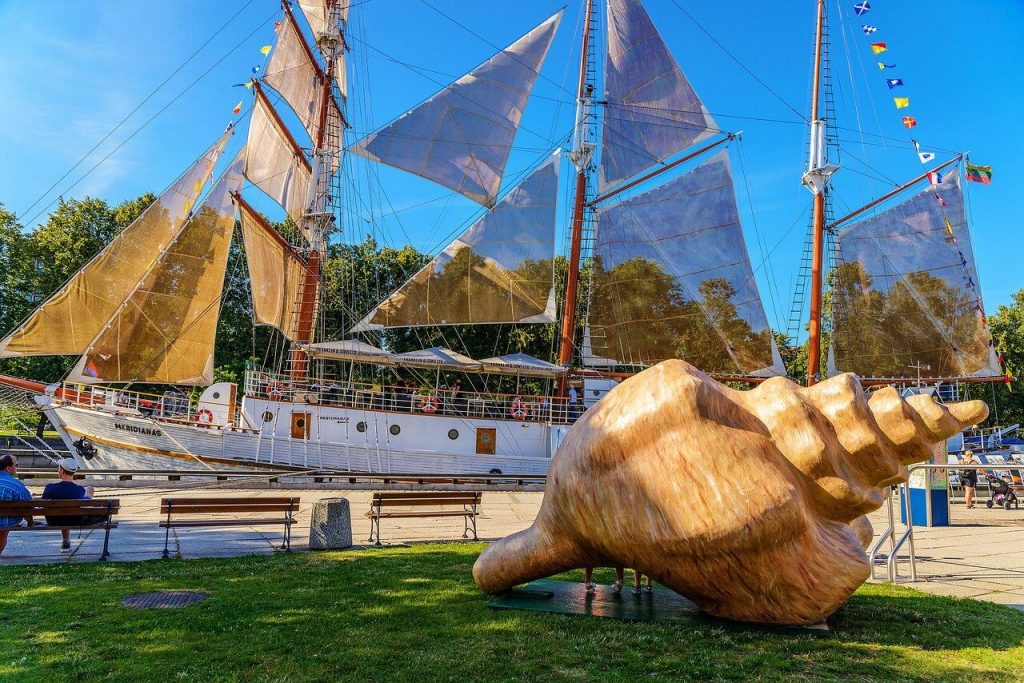 Klaipeda is the third largest city in Lithuania. It offers many things to visit, from museums and galleries to parks and beaches.
When you are in Klaipeda, take a stroll along the waterfront, or visit one of the many museums in Klaipeda.
When you are in Klaipeda a place worth visiting is the Lithuanian Sea Museum with live shows of dolphins.
6. Learn about amber in the Palanga Amber Museum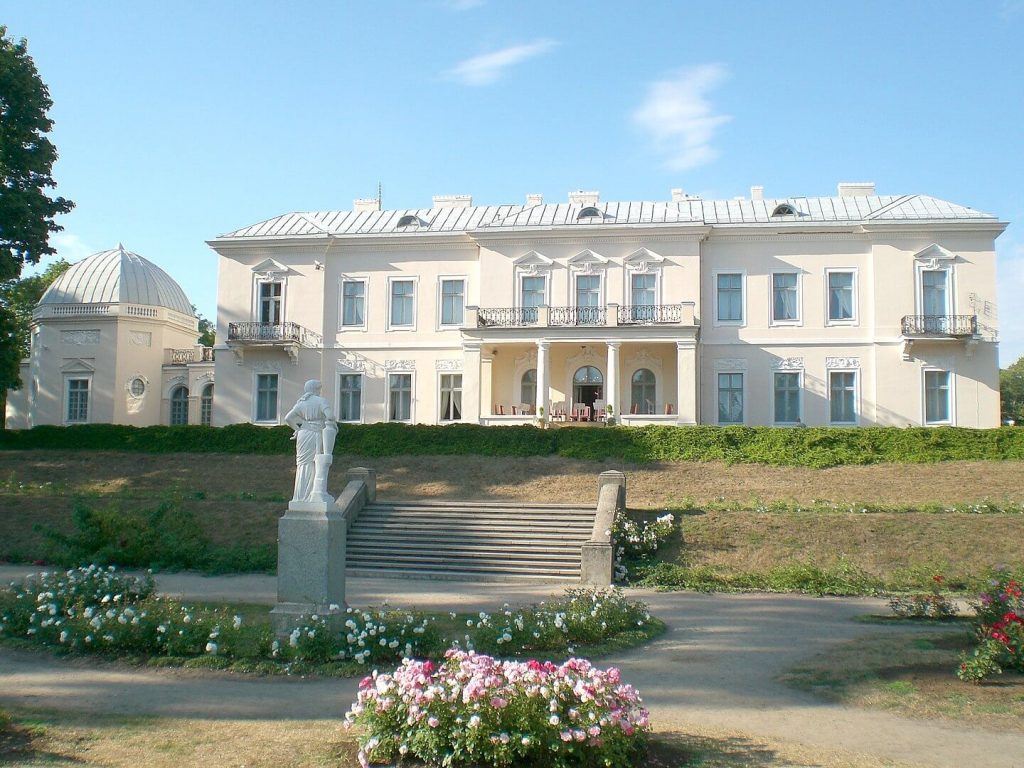 Palanga Amber Museum (Lithuanian: ryžių Kalnas) is a museum in Palanga, Lithuania, which houses one of the world's largest collections of amber.
The Palanga Amber Museum is the only one of its kind in Europe. The museum displays the history of amber in Lithuania and it also showcases different types of amber, including fossilized Baltic amber, modern Baltic amber, and natural resin from trees such as pine, beech, birch, oak, juniper, willow, or poplar.
The Palanga Amber Museum is one of the most popular museums in Lithuania as it offers visitors an opportunity to learn about the history of amber and its importance in ancient times.
7. See the unforgettable Hill of Crosses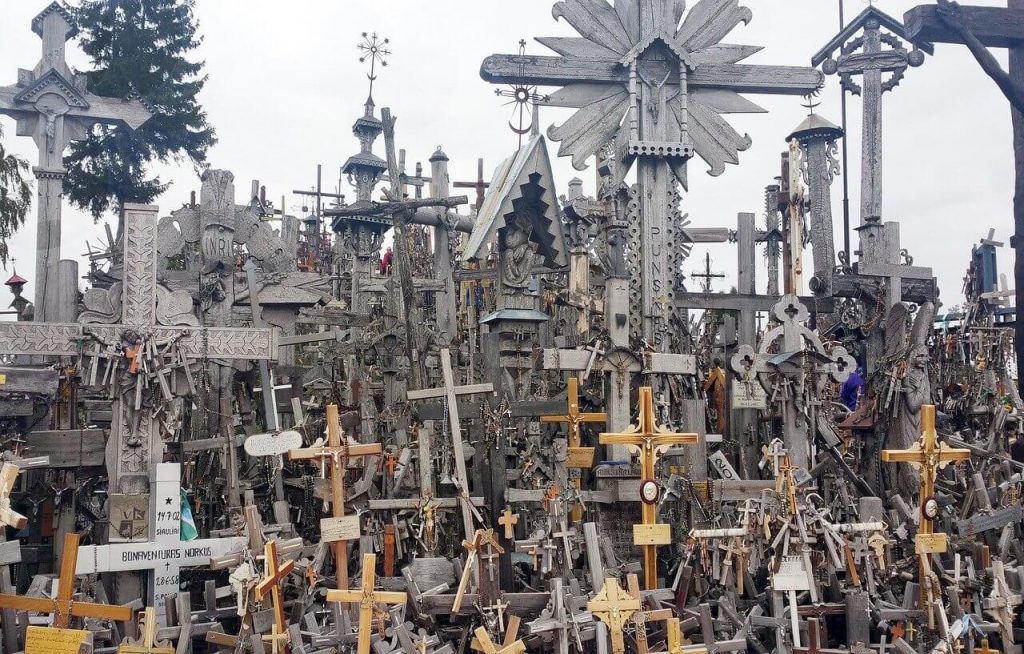 The Hill of Crosses (Lithuanian: Kryžių Kalnas) is a place in Lithuania where people have been leaving crosses and other religious symbols since the 18th century. It has grown to be one of the most popular tourist attractions in Lithuania, drawing hundreds of thousands of visitors each year.
The site is located close to the city of Šiauliai and it can be reached by car or bus.
Visiting the Hill of Crosses is an unforgettable experience that will leave you in awe for all these years people have spent visiting this site, hoping for peace and salvation.
8. Take a tour around the Rumsiskes Open-Air Museum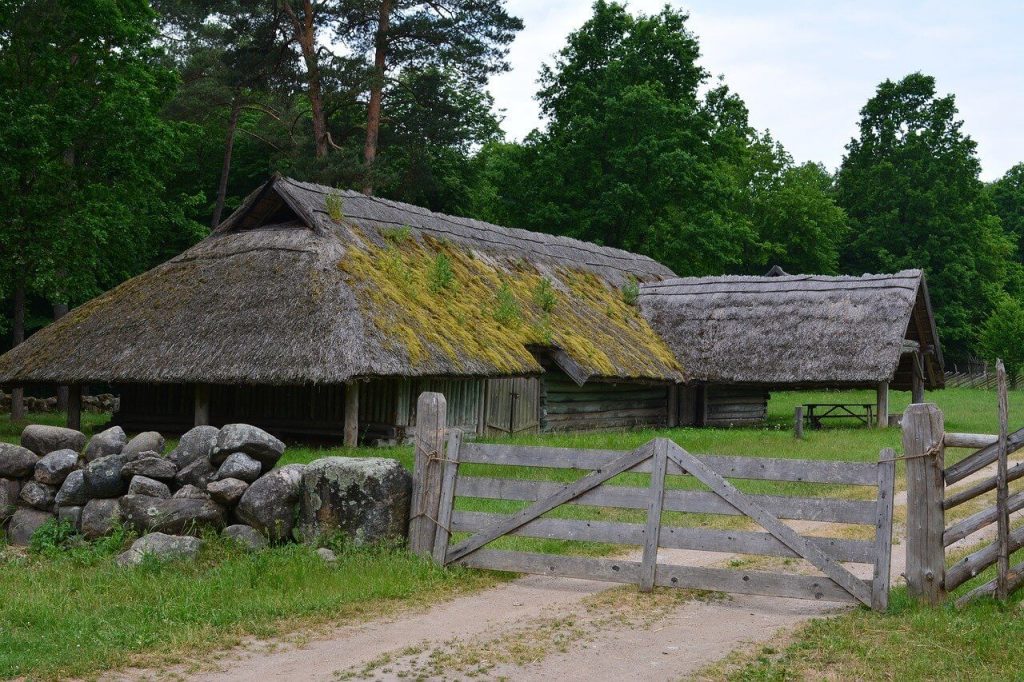 The Rumsiskes Open-Air Museum is located in the village of Rumšiškės, Lithuania. It occupies an area of about 7 hectares.
There are more than 70 buildings on the museum's territory which have been brought from different regions of Lithuania to display traditional Lithuanian architecture, crafts, and culture.
This open-air museum preserves the traditional Lithuanian culture and way of life in the 19th century. It is also home to a number of historical buildings that are now used as living museums.
Visitors can see and experience what life was like for Lithuanian farmers, fishermen, craftsmen, blacksmiths, weavers, and many other professions that existed at that time. The museum also has a reconstructed 19th-century village with all its houses.
Visiting this open-air museum would be an amazing experience for anyone who wants to learn more about Lithuanian culture and history.
9. Walk across the Curonian Spit National Park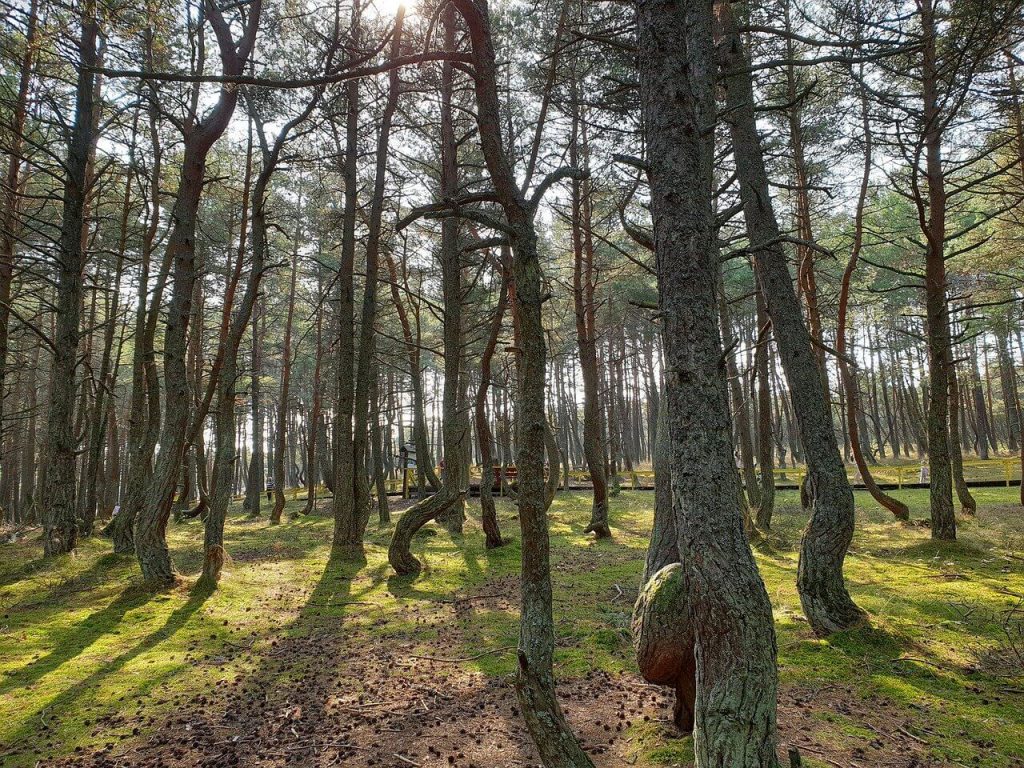 Curonian Spit National Park (Lithuanian: Kuršių Nerija National Park) is a national park in Lithuania. It was established in 1991 and has an area of 273.89 km2 (105.75 sq mi).
The Curonian Spit is an unusual and distinctive sand spit that separates the Curonian Lagoon from the Baltic Sea. It's a place where four different types of landscape meet: sea, sand dunes, pine forests, and wetlands.
The Curonian Spit National Park is also home to many endangered species like the Baltic grey seal and the European otter. The spit is a unique place for birds; more than 300 species have been spotted here.
10. Visit the Lithuanian Sea Museum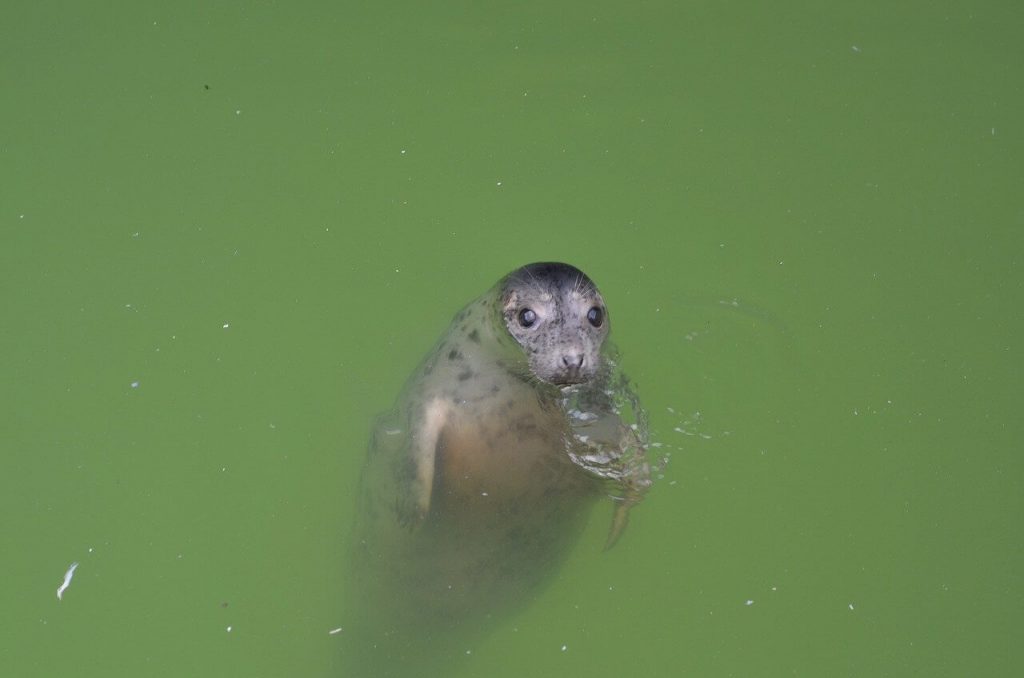 The Lithuanian Sea Museum is located in Klaipeda. It was established in 1975 and it is dedicated to the maritime history of Lithuania.
The Lithuanian Sea Museum is divided into three sections. The first section presents the maritime history of Lithuania from ancient times to the present day. The second section contains models of ships and boats that have sailed on Lithuanian seas and rivers over time. The third section displays various exhibits related to marine life, fishing, navigation, and other marine activities.
Visitors can see models of ships that have sailed on Lithuanian seas over time, pictures depicting life at sea during different periods in history, and exhibits related to marine life, fishing, navigation as well as other maritime activities.
The museum has an exhibition area that displays various artifacts from Lithuanian maritime history, such as ship models, paintings by famous artists, and old navigation instruments.
See more guides about Lithuania